Yakima Valley College | Field Guide 2021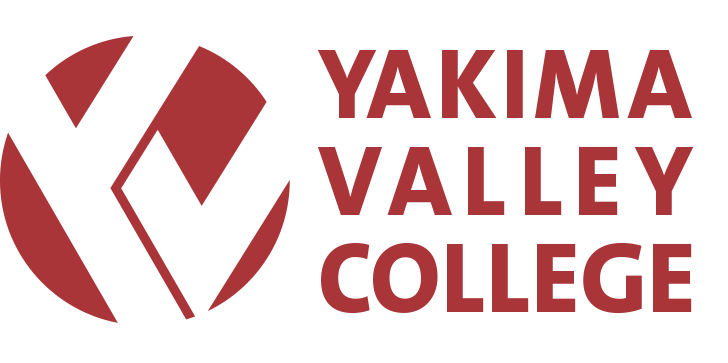 Yakima Valley College serves Yakima, Kittitas and Klickitat counties in the agricultural hub of central Washington. YVC's service district includes over 8,000 square miles, an area larger than the state of Massachusetts. YVC is a federally designated Hispanic-Serving Institution (HSI) with 61% of its graduates earning degrees or certificates identifying as persons of color and 86% of students being the first generation in their family to attend college. YVC offers a comprehensive curriculum, with Bachelor of Applied Science degrees, transfer degrees, professional-technical degrees, high school completion assistance and courses in English Language Acquisition (ELA).
Key Facts
Highest Enrolled Programs
Nursing
Early Childhood Education
Medical Assisting
Radiology
Associate of Arts–Direct Transfer Agreements
Enrollment
Headcount (all sources): 8,138
FTES (all sources): 4,526
Headcount (state-funded): 7,006
FTES (state-funded): 3,788
Students in Selected Programs
Applied bachelor's: 204
I-BEST: 95
International: 15
Running Start: 768
Worker Retraining: 330
Student Profile
Type of Student
Academic/transfer: 31%
Basic skills: 15%
Other: 1%
Workforce education: 53%
Race/Ethnicity*
American Indian/Alaska Native: 4%
Asian: 3%
Black/African American: 3%
Hispanic/Latino: 62%
Pacific Islander: 1%
Other race: 2%
White: 45%
Attendance
Full-time: 62%
Part-time: 38%
Family and Finances
Students receiving need-based financial aid: 60%
Students who work: 48%
Students with children: 32%
Points of Interest
Academic programs get boost with opening of West Campus
Starting in January 2021, students in Yakima Valley College's (YVC) Allied Health programs will benefit from new laboratory and learning spaces in West Campus. The new space, designed to support current teaching methods and program requirements, will better meet the needs of both YVC students and the community for qualified medical professionals. Among the Allied Health programs using the facility are Care Navigation, Medical Assisting, Medical Billing and Coding, Medical Interpreter, Pharmacy Technician, Phlebotomy and Surgical Technology. Later in 2021, the facility also will open a new tasting room operated by YVC's Vineyard and Winery Technology Program and a new, expanded display space for the Larson Gallery.
Teacher education program fills need in local schools
YVC is helping local school districts address a critical shortage of teachers — particularly in schools serving diverse and low-income communities — with the launch of its Bachelor of Applied Science in Teacher Education. Since welcoming in 2018 a first cohort of paraprofessionals, school support staff and other community members to become teachers in Yakima Valley schools, 36 candidates have completed residency experiences in seven partner districts. Of those placement sites, 93% are designated as Title I schools serving high numbers of economically disadvantaged children. Students of color comprise 37% of YVC's candidates and 100% are preparing to teach in shortage areas, including endorsements in English Language Learner and Early Childhood Education.
YVC marks success closing opportunity gaps for Latino students
For many years, YVC has served the largest percentage of historically underserved students of color in Washington's community and technical college system. YVC's enrollment of this demographic currently stands at 67%, and over the past five years, the college has seen considerable success in closing gaps in completion rates. The completion rate of YVC's Latino students has increased 18 percentage points during this period, eliminating the equity gap between Latino and white students and putting the college significantly above the community and technical college system average in retention and completion.
Data is from the 2019-20 academic year. Reflects headcount unless otherwise noted.

*May not add up to 100% because students may be counted in more than one race. Percentages calculated on reported value.
President
Dr. Linda Kaminski
Trustees
Patrick Baldoz, chair
Castulo "Cus" Arteaga
Dr. Sara Cate
Neil McClure
Rosalinda Mendoza
Service Area
Kittitas, Klickitat, Yakima counties
Legislative Districts
13, 14, 15