Clark College | Field Guide 2021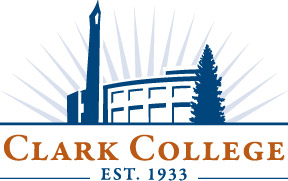 Founded in 1933 and marking its 90th year, Clark College provides residents of Southwest Washington a path to prosperity by providing affordable, high-quality academic and technical education.
Clark College offers more than 100 degree and certificate options in areas including health care, science, advanced manufacturing, business, education, engineering, and computer technology. We offer associate and bachelor's degrees, professional certificates, high school diplomas, GED® preparation, and non-credit community and continuing education. We serve a wide range of students including high school students, displaced workers, veterans, parents, non-native English speakers, and mature learners.
As a community college primed to help people of every age and background thrive, we are vital to creating a more robust and inclusive economy.
Key Facts
Highest Enrolled Programs
Associate in Arts–DTA*
Business Administration
Dental Hygiene
Nursing
Accounting
*Direct Transfer Agreement
Enrollment
Headcount (all sources): 17,350
FTES (all sources): 7,478
Headcount (state-funded): 11,941
FTES (state-funded): 5,310
Students in Selected Programs
Applied bachelor's: 149
Apprentices: 135
Corrections: 226
I-BEST: 83
International: 86
Running Start: 2,503
Worker Retraining: 309
Student Profile
Type of Student
Academic/transfer: 51%
Basic skills: 10%
Other: 4%
Workforce education: 36%
Race/Ethnicity*
American Indian/Alaska Native: 3%
Asian: 9%
Black/African American: 5%
Hispanic/Latino: 16%
Pacific Islander: 2%
White: 79%
Attendance
Full-time: 46%
Part-time: 54%
Family and Finances
Students receiving need-based financial aid: 37%
Students who work: 48%
Students with children: 35%
Points of Interest
Not just a "junior college" anymore
Founded in 1933 as Clark Junior College, today Clark College offers everything from professional certificates to four-year degrees — more than 100 program options in all. The college offers Bachelor of Applied Science degrees in Dental Hygiene, Applied Management, Cybersecurity and Human Services. Each of these programs was created with input from local employers to ensure our students are graduating with the skills needed for today's job market.
At Clark College, basic needs are basic rights
We understand our students cannot focus on coursework when they are struggling with basic needs. Three years ago, we opened the Penguin Pantry to provide students with free food and hygiene supplies. The college also partnered with the City of Vancouver to provide emergency grants to students at risk of becoming homeless, and the college received a half-million dollar grant to subsidize child care for its student parents. As posters across the campus tell students, "Money shouldn't stop your education." During COVID-19, the college has distributed free loaner laptops and Wi-Fi hotspots so students can keep learning during remote operations.
Creating confident graduates
Whether it's performing tracheotomies in our state-of-the-art nursing "sim" lab or designing websites for real-life clients as part of a digital arts course, our students get hands-on learning in programs that emphasize the value of learning by doing. Our Mechatronics lab includes a robotic assembly line that's a small-scale version of what graduates will see in their future workplaces. Many of our degree programs require internships and/or externships so that students gain workplace experience and networking connections before graduation. Students in our Dealer Ready Automotive Technology programs start internships at local dealerships as soon as they begin classes. In this way, we make sure our graduates enter the job market with the real-world experience that employers want.
Data is from the 2019-20 academic year. Reflects headcount unless otherwise noted.

*May not add up to 100% because students may be counted in more than one race. Percentages calculated on reported value.
President
Dr. Karin Edwards
Trustees
Rekah Strong, chair
Jeanne Bennett
Cristhian Canseco Juarez
Jane Jacobsen
Paul Speer
Service Area
Clark, Skamania, Klickitat counties
Legislative Districts
14, 17, 18, 20, 49