Lower Columbia College | Field Guide 2021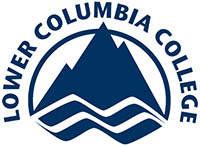 Established in 1934, Lower Columbia College (LCC) is the only college serving Cowlitz and Wahkiakum counties. With over 90 program options from high school to the baccalaureate level, LCC plays a critical role in the region's economy by providing a steady supply of trained workers. LCC's planned Vocational Building will bring countless benefits to students and industry partners across the region. By offering affordable and accessible programs, LCC helps people of every age and background thrive in today's economy. Whether students are 16 or 60, just out of high school or working adults, our college prepares them for the next step up in life.
Key Facts
Highest Enrolled Programs
Academic Transfer AA–DTA*
Nursing
Business
Early Childhood Education
Computer Science
*Direct Transfer Agreement
Enrollment
Headcount (all sources): 5,229
FTES (all sources): 2,988
Headcount (state-funded): 4,185
FTES (state-funded): 2,307
Students in Selected Programs
Applied bachelor's: 42
Apprentices: 2
I-BEST: 276
International: 43
Running Start: 527
Worker Retraining: 196
Student Profile
Type of Student
Academic/transfer: 31%
Basic skills: 16%
Other: 2%
Workforce education: 51%
Race/Ethnicity*
American Indian/Alaska Native: 5%
Asian: 5%
Black/African American: 3%
Hispanic/Latino: 15%
Pacific Islander: 1%
Other race: 1%
White: 82%
Attendance
Full-time: 56%
Part-time: 44%
Family and Finances
Students receiving need-based financial aid: 50%
Students who work: 45%
Students with children: 38%
Points of Interest
Support for regional workforce needs
Lower Columbia College (LCC) offers programs to help prepare students for Washington's most in-demand careers, including accounting, automotive technology, business, chemical dependency counseling, commercial truck driving, computer science, criminal justice, diesel/heavy equipment technology, early childhood education, elementary education, engineering, engineering technology, fitness training, information technology, machining, manufacturing, medical assisting, medical reception, nursing, office administration, secondary education and welding.
Support for increasing educational attainment
LCC's Bachelor of Applied Science in Teacher Education (BAS-TE) degree program provides certification and non-certification options to help meet community demand for elementary, pre-kindergarten and early childhood education teachers. The rate of bachelor's degree attainment in LCC's service district is approximately half the state average and additional BAS options are under development.
Support for student success
As an early adopter of Guided Pathways and other student success initiatives, LCC is working hard to get more students to completion. Notable accomplishments include math and English curriculum reform, development of multiple methods for math and English placement, and establishment of the Student Success Fund through the LCC Foundation to provide emergency grants to at-risk students.
Data is from the 2019-20 academic year. Reflects headcount unless otherwise noted.

*May not add up to 100% because students may be counted in more than one race. Percentages calculated on reported value.
President
Chris Bailey, JD
Trustees
George Raiter, chair
Alice Dietz
Mike Karnofski
Heather Mansy
Steve Vincent
Service Area
Cowlitz and Wahkiakum counties
Legislative Districts
19, 20