Tacoma Community College | Field Guide 2021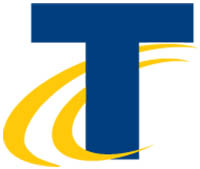 With campuses in Tacoma and Gig Harbor, Washington, Tacoma Community College offers in-person, hybrid, and online learning options close to home at an affordable cost. TCC offers transfer degrees, professional degrees and certificates, Bachelor of Applied Science degrees, and continuing education classes tailored to meet the needs of both students and local employers. Committed to Guided Pathways and to anti-racist work, TCC seeks to continually improve the student experience while positioning graduates for success at transfer institutions and in the workplace.
Key Facts
Highest Enrolled Programs
Academic/College Transfer
Adult Basic Skills, High School+, GED®, English as a Second Language
Business
Nursing and Pre-Nursing
Allied Health
Science
Non-degree–other
Enrollment
Headcount (all sources): 11,519
FTES (all sources): 5,801
Headcount (state-funded): 8,378
FTES (state-funded): 4,303
Students in Selected Programs
Applied bachelor's: 151
Corrections: 730
I-BEST: 167
International: 358
Running Start: 1,042
Worker Retraining: 404
Student Profile
Type of Student
Academic/transfer: 58%
Basic skills: 8%
Other: 3%
Workforce education: 31%
Race/Ethnicity*
American Indian/Alaska Native: 4%
Asian: 17%
Black/African American: 15%
Hispanic/Latino: 14%
Pacific Islander: 3%
White: 65%
Attendance
Full-time: 57%
Part-time: 43%
Family and Finances
Students receiving need-based financial aid: 41%
Students who work: 52%
Students with children: 13%
Points of Interest
Launching a new IT Bachelor of Applied Science degree
Created with input from local employers, Tacoma Community College's (TCC) IT Networking Information Systems and Technology (ITN-IST) program builds on the skills of Networking and Cyber Security Associate of Applied Science (AAS) program graduates while also being open to students who have earned other two-year degrees. Focused on applied skills with a full project-based curriculum, the program leads to extremely employable Bachelor of Applied Science degree graduates. Small class sizes will allow for individualized attention, and classes will be held during the evenings to accommodate working adults. Now accepting applications; classes start fall 2021.
Championing equitable education
Ambitious Equity, Diversity and Inclusion (EDI) goals are at the center of TCC's 2020-25 Strategic Plan. As we work to achieve those goals, we recognize historic inequities and empower our community to challenge and overcome systemic barriers to create a campus and society where all people can be their authentic selves and are welcomed, heard, known, represented and successful. In recognition of the college's EDI work, the Association for Community College Trustees (ACCT) honored TCC with a Regional Equity Award in 2020.
Providing flexible, responsive learning options
As our students face the uncertainty and challenges created by the pandemic, our focus is on making it possible for them to keep making progress toward their goals. TCC leadership has committed to making early decisions about instructional modalities so that students will be able to plan for each quarter with the highest degree of certainty possible. A National Endowment for the Humanities grant helped dozens of humanities professors transition their courses online to provide quality and accessible digital humanities education experiences. And we provide wraparound support, from free laptops to food assistance to emergency grants. As we work towards safely re-opening our campus we want our students to feel supported, whether online or in person.
Data is from the 2019-20 academic year. Reflects headcount unless otherwise noted.

*May not add up to 100% because students may be counted in more than one race. Percentages calculated on reported value.
President
Ivan Harrell II, PhD
Trustees
Lois Bernstein, chair
Dona Ponepinto
Bob Ryan
Pat Shuman
LaTasha Wortham
Service Area
Pierce County
Legislative Districts
25, 26, 27, 28, 29