Centralia College | Field Guide 2022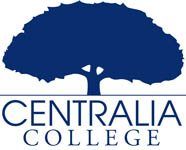 Centralia College has been serving students in Lewis and south Thurston counties since 1925. As a comprehensive community college, Centralia College offers a wide variety of academic transfer and career training programs, as well as transitional education and early childhood programs. The college also offers five Bachelor of Applied Science degrees: Behavioral Healthcare, Information Technology–Application Development, Diesel Technology, Applied Management (business) and Teacher Education (K-8).
Key Facts
Highest Enrolled Programs
Associate in Arts
Registered Nursing
Bachelor of Applied Science–Applied Management
Business Administration/Management
Bachelor of Applied Science–Teacher Education (K-8)
Enrollment
Headcount (all sources): 4,285
FTES (all sources): 2,047
Headcount (state-funded): 3,103
FTES (state-funded): 1,520
Students in Selected Programs
Applied bachelor's: 186
Corrections: 492
I-BEST: 30
International: 16
Running Start: 478
Worker Retraining: 237
Student Profile
Type of Student
Academic/transfer: 34%
Basic skills: 14%
Other: 23%
Workforce education: 29%
Race/Ethnicity*
American Indian/Alaska Native: 5%
Asian: 4%
Black/African American: 6%
Hispanic/Latino: 19%
Pacific Islander: 2%
White: 79%
Attendance
Full-time: 49%
Part-time: 51%
Family and Finances
Students receiving need-based financial aid: 38%
Students with dependents: 51%
Points of Interest
SWFT Center provides targeted job training
The Southwest Washington Flexible Training (SWFT) Center is now open on the Centralia College (CC) campus. It provides flexible training space for local business and industry, K-12, and college programs for the trades and others. It is home to the college's forestry and CDL simulators, and provides a dedicated health care classroom for targeted training and classes. It is the only space of its kind in the region and is garnering statewide interest from businesses and industries seeking targeted training for their workforce.
Youth offenders show academic success
In spring 2020, Centralia College began a partnership with Green Hill School in Chehalis to provide education to youth offenders. The program aims to help youth transition to college and job training programs, and improve their chances of success upon reentry. Enrollment in college courses has grown every quarter and the students are excelling. In fact, seven high-achieving residents of Green Hill School were invited to join Phi Theta Kappa, the national honors society for two-year college students. In addition to showcasing this on their transcripts and resumes, Phi Theta Kappa provides access to scholarships, leadership development, letters of recommendation and much more.
New applied bachelor's degree in behavioral health care
In fall 2021, CC began offering its fifth bachelor's degree — a Bachelor of Applied Science in Behavioral Healthcare. The BAS-Behavioral Healthcare program trains students in the treatment of mental illnesses, substance use disorders, poverty and homelessness. As an evening hybrid program, it provides maximum flexibility for working adults. Graduates will be prepared to enter the workforce or transition to graduate programs in fields like social work, addiction treatment, or counseling. Locally, there is huge demand for people with training and advanced degrees in behavioral health care.
Data is from the 2020-21 academic year. Reflects headcount unless otherwise noted.

*May not add up to 100% because students may be counted in more than one race. Percentages calculated on reported value.
President
Robert Mohrbacher, EdD
Trustees
Doris Wood-Brumsickle, chair
Debbie Campbell, vice chair
Pretrina Mullins
Mark Scheibmeir
Court Stanley
Service Area
Lewis and Thurston counties
Legislative Districts
19, 20, 35