Clover Park Technical College | Field Guide 2022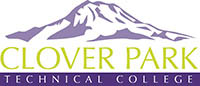 Clover Park Technical College offers 42 programs with over 120 degree or certificate options arranged into seven career pathways: advanced manufacturing; aerospace and aviation; automotive and trades; business and personal services; health and human development; nursing; and science, technology, engineering, and design. With campuses in Lakewood and South Hill, we offer online, hybrid, and on-campus courses for students starting their first career, taking their next step in a career, or finding a new career. Our affordable and accessible programs help people of every age and background, from new high school graduates to seasoned employees, gain new skills and fully participate in our workforce. As a technical college that serves Washingtonians hardest hit by strained economic conditions, we are key to creating stronger and more inclusive opportunities.
Key Facts
Highest Enrolled Programs
Practical Nursing Certificate
Associate in Pre-Nursing
Esthetic Sciences
Cosmetology
Surgical Technology
Enrollment
Headcount (all sources): 5,844
FTES (all sources): 3,403
Headcount (state-funded): 5,284
FTES (state-funded): 3,053
Students in Selected Programs
Applied bachelor's: 54
Apprentices: 46
I-BEST: 266
International: 27
Running Start: 121
Worker Retraining: 453
Student Profile
Type of Student
Academic/transfer: 8%
Basic skills: 3%
Other: 1%
Workforce education: 88%
Race/Ethnicity*
American Indian/Alaska Native: 4%
Asian: 12%
Black/African American: 19%
Hispanic/Latino: 15%
Pacific Islander: 4%
White: 61%
Attendance
Full-time: 58%
Part-time: 42%
Family and Finances
Students receiving need-based financial aid: 37%
Students with children: 53%
Points of Interest
Career Launch improves opportunities
Multiple programs at Clover Park Technical College are now endorsed as Career Launch programs, providing students with enhancements such as state-of-the-art equipment and updated curricula. Career Launch programs are part of a statewide initiative to give students meaningful on-the-job experience -- paired with relevant classroom learning -- in growing industries across Washington. With paid apprenticeships laying the groundwork for funding eligibility, HVAC became the first endorsed program. HVAC students are now learning on the newest technology, which saves their future employers thousands in retraining costs. Professional-technical students who secure paid apprenticeships as part of their programs earn money while in college, lowering student debt and increasing completion. Additional programs have also been approved for Career Launch funds.
Health care advances
Nursing and allied health programs continue to prepare essential health care workers for the frontlines of the pandemic and community health care needs. The nursing assistant, behavioral health and medical assistant programs have all been approved as Career Launch programs, and stand to graduate more students by providing more remote learning opportunities to underserved areas. Faculty have also been hard at work implementing new clinical partnerships. By addressing the educational needs of people of color, first-generation immigrants, and ELL students, these innovations help advance CPTC's equity, diversity and inclusion work.
Guided Pathways supports math outcomes
Efforts to increase student success in college-level math, particularly for underserved populations, have greatly increased the percentage of students completing college-level courses in their first year. Faculty across the college collaborated for more than a year to develop, evaluate and revise a new placement process and new supplemental instruction based on extensive research on best practices. This work recognizes the interconnection of placement, just-in-time skills for professional-technical programs, and the correct timing of math courses in degree pathways to boost early math completion and, thereby, degree completion.
Data is from the 2020-21 academic year. Reflects headcount unless otherwise noted.

*May not add up to 100% because students may be counted in more than one race. Percentages calculated on reported value.
President
Dr. Joyce Loveday
Trustees
Carol Mitchell, chair
Alice Phillips, vice chair
Mark Martinez
Lua Pritchard
Eli Taylor
Service Area
Pierce County
Legislative Districts
2, 25, 26, 27, 28, 29, 30, 31