Columbia Basin College | Field Guide 2022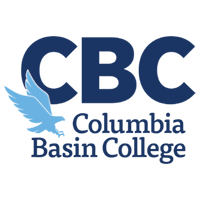 Columbia Basin College (CBC) serves the residents of Benton and Franklin counties through a comprehensive offering of programs from welding to nursing to STEM. Students gain skills for the workforce, obtain associate degrees to transfer to four-year university, enroll in one of nine applied bachelor programs, and take classes to learn English and prepare for college-level work.
Key Facts
Highest Enrolled Programs
Associate in Arts–Transfer
Nursing
Business
Early Childhood Education
Dental Hygiene
Engineering
Enrollment
Headcount (all sources): 10,093
FTES (all sources): 5,561
Headcount (state-funded): 8,643
FTES (state-funded): 4,338
Students in Selected Programs
Bachelor's: 750
Apprentices: 702
I-BEST: 64
International: 5
Running Start: 1,419
Worker Retraining: 747
Student Profile
Type of Student
Academic/transfer: 51%
Basic skills: 10%
Workforce education: 39%
Race/Ethnicity*
American Indian/Alaska Native: 2%
Asian: 4%
Black/African American: 3%
Hispanic/Latino: 46%
Pacific Islander: 1%
White: 62%
Attendance
Full-time: 56%
Part-time: 44%
Family and Finances
Students receiving need-based financial aid: 33%
Students with children: 65%
Points of Interest
New Student Recreation Center
Columbia Basin College (CBC) is proud to open a brand new, 80,000-square-foot Student Recreation Center (SRC) in 2022. This state-of-the-art facility will offer a varsity competition court with seating for 1,250 people, a separate practice court, and an additional multi-purpose gymnasium for more recreational use. Students also have access to a sparkling new Fitness Center. The SRC will also feature room for eSports and additional educational spaces.
Completion Coaches help students on the path to a career
CBC's Completion Coaches work one-on-one with students, helping them navigate individual academic pathways designed to get students career ready. These coaches are experts at providing students with the resources, support and skills necessary to complete their degrees or programs. CBC offers a wealth of certificates and degrees, including Bachelor of Applied Science degrees in: Applied Management (with concentrations available in Agriculture and Healthcare Administration), Cyber Security, Dental Hygiene, Health Physics, Information Technology, Project Management and Teacher Education. CBC also offers a Bachelor of Science in Nursing. CBC's courses are grouped into eight schools, with students partnering with Completion Coaches with expertise in the student's school of choice.
Transferring: Easier than Ever
CBC has added two exciting partnerships benefiting students who wish to start their college journey at CBC and transfer on to WSU Tri-Cities or Eastern Washington University. Both partnerships allow students to receive academic advising from both CBC and the institutions they intend to transfer into, allowing for a streamlined transition with the maximum transfer of class credits. The "Bridges" partnership with WSU Tri-Cities also waives the cost of applying to transfer and freezes students' tuition cost, giving these students cost certainty as they plan their four-year degree. All of CBC's two-year associate degrees are transferrable to CBC's Bachelor of Applied Science programs.
Data is from the 2020-21 academic year. Reflects headcount unless otherwise noted.

*May not add up to 100% because students may be counted in more than one race. Percentages calculated on reported value.
President
Rebekah S. Woods, JD, PhD
Trustees
Kedrich Jackson, chair
Holly Siler, vice chair
Kimberly Harper
Allyson M. Page
Ofelia Rivas de Bredt
Service Area
Benton and Franklin counties
Legislative Districts
8, 9, 16