Green River College | Field Guide 2022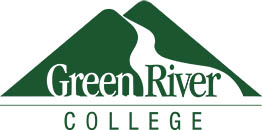 Founded in 1965, Green River College is a comprehensive community college with academic transfer classes, professional-technical programs, adult basic skills classes and continuing education. Green River is one of the top transfer community colleges in the state. It also boasts one of the largest Worker Retraining and Running Start programs, and offers nine Bachelor and Bachelor of Applied Science degrees. At a time when most jobs require education past high school, Green River College offers paths to solid careers. We are accessible to all kinds of students, are affordable, and are connected to K-12 schools and universities.
Key Facts
Highest Enrolled Programs
Associate in Arts-DTA
AAS-T Information Technology–Systems and Security
Associate in Business–DTA
Associate in Pre-Nursing–DTA
BAS Information Technology–Cyber Security and Networking**
*Direct Transfer Agreement
**Bachelor of Applied Science
Enrollment
Headcount (all sources): 14,081
FTES (all sources): 7,785
Headcount (state-funded): 8,004
FTES (state-funded): 4,583
Students in Selected Programs
Applied bachelor's: 694
Apprentices: 7
I-BEST: 169
International: 1,129
Running Start: 2,202
Worker Retraining: 614
Student Profile
Type of Student
Academic/transfer: 45%
Basic skills: 9%
Other: 17%
Workforce education: 29%
Race/Ethnicity*
American Indian/Alaska Native: 3%
Asian: 27%
Black/African American: 11%
Hispanic/Latino: 13%
Pacific Islander: 2%
White: 55%
Attendance
Full-time: 55%
Part-time: 45%
Family and Finances
Students receiving need-based financial aid: 26%
Students with dependents: 66%
Points of Interest
Training a global workforce
Green River works closely with local employers to design curricula for today's jobs and tomorrow's careers. Our Bachelor of Applied Science (BAS) in Aeronautical Science prepares students for high-paying, high-growth careers in the aviation industry. Graduates help fill a global need for highly qualified employees in the airline industry. Students receive hands-on experience and industry certifications thanks to partnerships with area flight schools, airports and airlines.
Innovating for success
Our Information Technology program breaks down barriers for under-represented students by partnering with area K-12 districts, Centers of Excellence and local tribes. With a grant from the National Science Foundation, faculty developed College in the High School curriculum, providing students access and support toward a successful career in the field. Our IT program was designated as a National Center of Academic Excellence in Cyber Defense Education jointly sponsored by the National Security Agency (NSA) and the Department of Homeland Security (DHS). Implementing an innovative 2+2+2 framework — two years in high school, an associate degree and completion of an IT BAS — Green River is leveraging resources across systems to educate a diverse workforce.
Sustaining students with support programs
Green River provides specialized services to help all students succeed. Students receive free help in math, public speaking and writing from the Tutoring and Resource Center. The Commencement Achievement Program and Outreach and Service-Learning Center provide opportunities that integrate community service with instruction and reflection to enrich learning, civic responsibility and community connections. Student government opportunities within 50 diverse organizations offer 100 to 150 co-curricular events to help students engage, persist and complete. Through our Open Doors program, Green River partners with the Auburn, Tahoma and Kent school districts to re-engage youth and give them a second chance to finish high school or pursue a degree. Recognized as a military supportive college, Green River provides financial assistance for veterans through the Veterans Education Transition Fund.
Data is from the 2020-21 academic year. Reflects headcount unless otherwise noted.

*May not add up to 100% because students may be counted in more than one race. Percentages calculated on reported value.
President
Suzanne M. Johnson, PhD
Trustees
Elaine Chu, chair
Jennifer Ramirez Robson, vice chair
Jackie Boschok
Sharonne Navas
Arlene Pierini
Service Area
Southeast King County
Legislative Districts
5, 11, 30, 31, 33, 37, 41, 47