Skagit Valley College | Field Guide 2022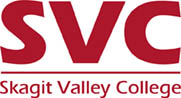 We are proud that our Strategic Plan Core Themes of Equity in Access, Achievement and Community are at the heart of our work at Skagit Valley College. These themes help the college identify new educational programs and opportunities, and view them with an equity mindset. With this focus, we minimize barriers and maximize opportunities for diverse student populations, create a diverse learning environment where everyone belongs, and provide support so that students complete their educational goals.

Our commitment is to meet students where they are when they come to us and to provide education, services and support that create a sense of belonging. When they complete their degree or certificate, we know they are prepared to take the experience they had with us and begin a successful future of learning, working and contributing to a better world.
Key Facts
Highest Enrolled Programs
DTA–Direct Transfer Agreement
Nursing
Human Services
Medical Assistant
Business Management
Enrollment
Headcount (all sources): 7,000
FTES (all sources): 3,518
Headcount (state-funded): 5,907
FTES (state-funded): 2,838
Students in Selected Programs
Applied bachelor's: 63
Apprentices: 955
I-BEST: 429
International: 57
Running Start: 778
Worker Retraining: 271
Student Profile
Type of Student
Academic/transfer: 41%
Basic skills: 8%
Other: 4%
Workforce education: 47%
Race/Ethnicity*
American Indian/Alaska Native: 3%
Asian: 7%
Black/African American: 3%
Hispanic/Latino: 25%
Pacific Islander: 1%
White: 73%
Attendance
Full-time: 52%
Part-time: 48%
Family and Finances
Students receiving need-based financial aid: 34%
Students with dependents: 65%
Points of Interest
Equity in access | Grant provides access to college For migrant, seasonal farmworker families
Skagit Valley College (SVC) received a $2.5M College Assistance Migrant Program (CAMP) federal grant from the Department of Education. The five-year grant provides academic and financial support services to eligible students from migrant and seasonal farmworker families as they complete their first academic year of college and continue into a second year. The grant reflects the college's core themes of equity in access, achievement and community. SVC is one of only two higher education institutions in western Washington to house this program (University of Washington is the other).
Equity in achievement | Applied science programs build upon professional-technical degrees
In response to the rising demand among individuals who earned a non-transfer, professional-technical degree and who want to pursue a bachelor's degree, SVC now offers two Bachelor of Applied Science degrees: BAS in Environmental Conservation and BAS in Applied Management (General Management and Health Care Management tracks). A BAS in Application Development will launch fall 2022. These programs allow students to pursue their degrees where they live, work and raise their families.
Equity in community | New Early Learning Center expands program training, addresses childcare shortage
The new Sue Krienen Early Learning and Childcare Center, opening spring 2022, will expand hands-on training for students in SVC's Early Childhood Education program and address a community shortage in childcare facilities. The SVC Foundation raised over $3 million to complete the project, with additional funding from a $275,000 donor pledge from early learning advocate Sue Krienen, a $1.5 million grant from the Head Start national office, and an $800,000 grant from the Department of Commerce. The 5,000-square-foot center will serve 28 to 30 children and their families with a toddler classroom, preschool classroom, parent room and outdoor space.
Data is from the 2020-21 academic year. Reflects headcount unless otherwise noted.

*May not add up to 100% because students may be counted in more than one race. Percentages calculated on reported value.
President
Christopher Villa
Trustees
Flora Perez-Lucatero, chair
Megan Scott O'Bryan, vice chair
Kathryn Bennett
Mariko Doerner
Ozell Jackson III
Service Area
Skagit, Island, San Juan counties
Legislative Districts
10, 39, 40