Spokane Falls Community College | Field Guide 2022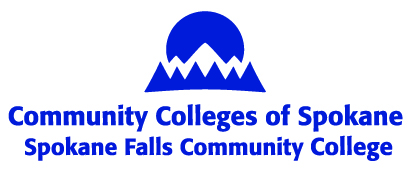 Spokane Falls Community College (SFCC), part of Community Colleges of Spokane (CCS), provides high-quality education to the Spokane region. More than 57% of our graduates transfer to four-year colleges in fields like Science, Technology, Engineering and Mathematics; Humanities, Arts and Design; Education, Social and Behavioral Sciences; Business and Marketing; and Health. SFCC also delivers degrees and certificates in highly respected and popular technical programs like cybersecurity, pre-engineering, occupational and physical therapy assistants, graphic design, audio engineering, business, addiction studies and computer technology.
Key Facts
Highest Enrolled Programs
Academic Transfer AA DTA*
Associate in Pre-Nursing DTA
Associate in Business DTA/MRP**
Addiction Studies Associate in Applied Science
Associate in Biology DTA/MRP
*Direct Transfer Agreement
**Major Related Program
Enrollment
Headcount (all sources): 5,893
FTES (all sources): 3,486
Headcount (state-funded): 4,901
FTES (state-funded): 2,738
Students in Selected Programs
Applied bachelor's: 117
I-BEST: 62
International: 156
Running Start: 878
Worker Retraining: 74
Student Profile
Type of Student
Academic/transfer: 68%
Other: 8%
Workforce education: 24%
Race/Ethnicity*
American Indian/Alaska Native: 5%
Asian: 7%
Black/African American: 6%
Hispanic/Latino: 11%
Pacific Islander: 1%
White: 85%
Attendance
Full-time: 66%
Part-time: 34%
Family and Finances
Students receiving need-based financial aid: 42%
Students with dependents: 23%
Points of Interest
CS/IS programs train students for high-demand careers
Spokane Falls Community College (SFCC) offers excellent programs in Computer Science and Information Systems (CS/IS), preparing students for careers or continued education. Students seeking a four-year university degree in computer science can complete the first two years of coursework at SFCC before transferring. SFCC also offers a variety of programs that provide students job-ready skills in cybersecurity, forensics, network security and information systems. In addition to the associate degree, SFCC also offers Bachelor of Applied Science (BAS) degree options in both Cybersecurity and Information Systems and Technology, along Cyber Defender stackable certificates designed to provide capabilities in Log Analysis, Elementary Workstation Forensics and Malware Identification and Analysis. In 2019, the National Security Agency and Department of Homeland Security designated the SFCC cybersecurity program as a National Center of Academic Excellence in Cyber Defense Education.
Graphic Design
The Graphic Design program at SFCC prepares students with hands-on industry design projects, internships and opportunities to interact with industry professionals. The program teaches the creative, technical and problem-solving skills to design visual graphics for print, web, video, animation and social media. Upon completion of the degree, graduates can begin a career in the field or transfer to a university for a bachelor's degree.
AA/DTA Transfer Degree
The Associate of Arts (AA) degree at Spokane Falls Community College offers students a direct transfer pathway to four-year institutions in Washington state. Through this agreement, students who complete an AA degree can transfer 90 quarter credits to universities in Washington state while satisfying their lower division general education requirements. SFCC also developed program emphases for AA degrees, giving students the opportunity to prepare for a specific area while completing AA degree requirements for transfer. Example focus areas are Communication Studies, Psychology, Anthropology, Business, Economics, Environmental Science, Journalism and English.
Data is from the 2020-21 academic year. Reflects headcount unless otherwise noted.

*May not add up to 100% because students may be counted in more than one race. Percentages calculated on reported value.
Chancellor
Dr. Christine Johnson
President
Dr. Kimberlee Messina
Trustees
Glenn Johnson, chair
Mike Wilson, vice chair
Kiantha Duncan
Beth Thew
Steve Yoshihara
Service Area
Ferry, Lincoln, Pend Oreille, Spokane, Stevens, Whitman counties
Legislative Districts
3, 4, 6, 7, 9