Walla Walla Community College | Field Guide 2022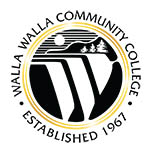 Walla Walla Community College (WWCC) serves both full- and part-time students of all ages across Asotin, Columbia, Garfield and Walla Walla counties. The college offers more than 50 degrees, two applied baccalaureates, and about 60 certificate programs. With campuses in Walla Walla, Clarkston and two correctional facilities, the college prepares people of every age and background to learn and thrive. Our students are recent high school graduates, laid-off workers, seasoned employees, future university students — and over 40% of WWCC students are historically underrepresented students of color. With programs like the Warrior Pledge, a WWCC education is accessible and affordable.
Key Facts
Highest Enrolled Programs
Academic Transfer (AA/AS)
Associate in Nursing
Business Administration
Energy Systems Technology
Early Childhood Education
Enology and Viticulture
Enrollment
Headcount (all sources): 5,942
FTES (all sources): 3,056
Headcount (state-funded): 2,876
FTES (state-funded): 1,696
Students in Selected Programs
Applied bachelor's: 98
Corrections: 1,925
I-BEST: 209
International: 19
Running Start: 311
Worker Retraining: 463
Student Profile
Type of Student
Academic/transfer: 27%
Basic skills: 17%
Other: 11%
Workforce education: 44%
Race/Ethnicity*
American Indian/Alaska Native: 5%
Asian: 3%
Black/African American: 9%
Hispanic/Latino: 26%
Pacific Islander: 2%
White: 66%
Attendance
Full-time: 45%
Part-time: 55%
Family and Finances
Students receiving need-based financial aid: 33%
Students with dependents: 66%
Points of Interest
Agriculture program
Walla Walla Community College's (WWCC) Agriculture program students receive a comprehensive education in cutting-edge agriculture concepts, and graduates are highly skilled and in demand. Students choose from numerous degree tracks, including Plant and Soil Science, Ag Business, Animal Science, and Integrated Ag Systems. Advisory committees composed of local and regional industry members ensure that WWCC program graduates are equipped with the knowledge and skills they need to succeed. Program graduates become a critical part of the area workforce, which, in turn, supports the economic vitality of the region.
Electrical Systems Technology program
WWCC's Electrical Systems Technology (EST) program was designed to meet an increased demand for technicians and operators with robust electrical, mechanical, and bio-chemical skills and knowledge. Students complete a one-year electrical core course sequence, and then specialize in one or more concentrations: Facilities Energy Management, Industrial Mechanics, Mechanical Electrical Technology and Renewable Energy. EST students receive instruction in an impressive and industry-acclaimed facility with state-of-the-art indoor and outdoor classrooms and labs, including real-life, hands-on experience with windmills, solar panels, residential wiring, refrigeration and electronics. Graduates leave WWCC with a well-rounded education and in-demand degree — in one of the higher-paying fields for a graduate with a two-year degree.
Student-funded projects improve student experience
Students have two new spaces to further enhance their WWCC experience. Walla Walla Campus's new Student Recreation Center provides students with a beautiful and dynamic facility that can accommodate a variety of recreational activities. Students enjoy an extensive free-weight area, strength training and cardio equipment, core training and stretching areas, indoor and outdoor basketball courts, and changing rooms. Clarkston Campus students have a welcoming, 2,100-square-foot activity space in the main building where students can relax, study and socialize. The space offers an additional 1,500 square foot area outside with a partly covered patio area
and seating.
Data is from the 2020-21 academic year. Reflects headcount unless otherwise noted.

*May not add up to 100% because students may be counted in more than one race. Percentages calculated on reported value.
President
Dr. Chad Hickox
Trustees
Bill Warren, chair
Michelle Liberty, vice chair
Tim Burt
Sergio Hernandez
Service Area
Asotin, Columbia, Garfield, Walla Walla counties
Legislative Districts
9, 16