Yakima Valley College | Field Guide 2022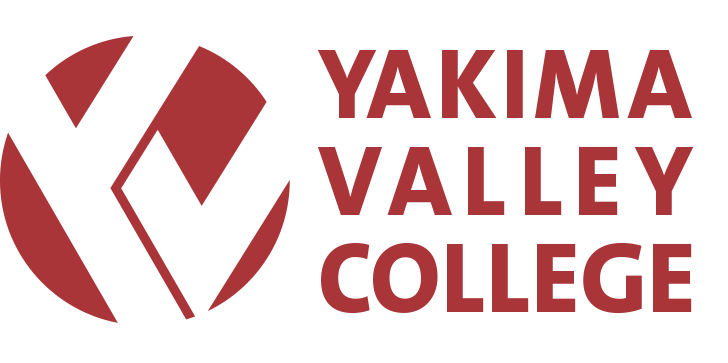 Yakima Valley College serves Yakima, Kittitas and Klickitat counties in the agricultural hub of central Washington. YVC's service district includes over 8,000 square miles, an area larger than the state of Massachusetts. YVC is a federally designated Hispanic-Serving Institution (HSI) with 61% of its graduates earning degrees or certificates identifying as persons of color and 86% of students being the first generation in their family to attend college. YVC offers a comprehensive curriculum, with Bachelor of Applied Science degrees, transfer degrees, professional-technical degrees, high school completion assistance and courses in English Language Acquisition (ELA).
Key Facts
Highest Enrolled Programs
Nursing
Education
Allied Health
Business
Associate of Arts–DTAs
* Direct Transfer Agreements
Enrollment
Headcount (all sources): 7,045
FTES (all sources): 3,952
Headcount (state-funded): 6,058
FTES (state-funded): 3,225
Students in Selected Programs
Applied bachelor's: 232
I-BEST: 10
International: 12
Running Start: 781
Worker Retraining: 314
Student Profile
Type of Student
Academic/transfer: 36%
Basic skills: 16%
Other: 2%
Workforce education: 45%
Race/Ethnicity*
American Indian/Alaska Native: 4%
Asian: 3%
Black/African American: 3%
Hispanic/Latino: 62%
Pacific Islander: 1%
White: 49%
Attendance
Full-time: 60%
Part-time: 40%
Family and Finances
Students receiving need-based financial aid: 51%
Students with dependents: 74%
Points of Interest
YVC prepares to meet needs of agriculture industry with Bachelor of Applied Science program
With rapid job growth projected in the Yakima Valley's diverse agricultural sector, Yakima Valley College (YVC) is preparing to offer a new Bachelor of Applied Science in Agricultural Sciences starting in 2022. This BAS program will build upon the several associate degree and certificate options currently offered by YVC's Agriculture Department. Students enrolled in the BAS program will gain the advanced technical skills, problem-solving capabilities and leadership abilities in high demand in the region's crop and animal production industries and supporting fields.
New Practical Nurse program fills critical need for health care industry
In 2021, YVC established a new Practical Nursing program to address the growing regional demand for these professionals in hospitals, residential care facilities, home health environments and other health care settings. The four-quarter certificate program is the only Practical Nursing program on the eastern side of Washington state and will fill a critical need for health care workers who provide hands-on patient care. YVC's program offers students a fast track into a profession that provides family-sustaining wages along with additional opportunities for career advancement.
Research projects connect students to community needs
Nearly 200 Yakima Valley College students have participated in community-based STEM research projects since 2012 through the Summer Undergraduate Research Experience (SURE), a partnership between YVC and Central Washington University. SURE is part of ongoing efforts at YVC to make STEM education more accessible to underserved communities. Students gain a deeper firsthand knowledge of scientific processes through education and research, benefitting local communities and industries and advancing the students' career goals. Enrollments in the program remain high, with strong transfer and graduation rates.
Data is from the 2020-2021 academic year. Reflects headcount unless otherwise noted.

*May not add up to 100% because students may be counted in more than one race. Percentages calculated on reported value.
President
Dr. Linda Kaminski
Trustees
Neil McClure, chair
Castulo "Cus" Arteaga, vice chair
Patrick Baldoz
Dr. Sara Cate
Bertha Ortega
Service Area
Kittitas, Klickitat, Yakima counties
Legislative Districts
13, 14, 15