Centralia College | Field Guide 2023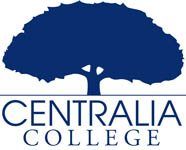 Centralia College has been serving students in Lewis and south Thurston counties since 1925. As a comprehensive community college, Centralia College offers a wide variety of academic transfer and career training programs, as well as transitional education and early childhood programs. The college also offers five Bachelor of Applied Science degrees: Behavioral Healthcare, Information Technology–Application Development, Diesel Technology, Applied Management (business) and Teacher Education (K-8).
Key Facts
Highest Enrolled Programs
Associate in Arts
Registered Nursing
Bachelor of Applied Science in Applied Management
Business Administration/Management
Criminal Justice
Enrollment
Headcount (all sources): 4,621
FTES (all sources): 1,791
Headcount (state-funded): 3,072
FTES (state-funded): 1,264
Students in Selected Programs
Applied bachelor's: 174
Corrections: 484
I-BEST: 30
International: 16
Running Start: 406
Worker Retraining: 220
Student Profile
Type of Student
Academic/transfer: 31%
Basic skills: 17%
Workforce education: 22%
Other: 30%
Race/Ethnicity*
Students of color: 34%
American Indian/Alaska Native: 5%
Asian: 4%
Black/African American: 6%
Hispanic/Latino: 21%
Pacific Islander: 2%
White: 80%
Attendance
Full-time: 38%
Part-time: 62%
Family and Finances
Students receiving need-based financial aid: 36%
Students with dependents: 37%
Points of Interest
Partnership supports new health care workers
Centralia College's Nursing Assistant Certified (NAC) program has partnered with Providence Centralia Hospital in a new pilot program, Student NAC. The Student NAC program works very much like a residency program. New graduates are paired with working NACs and given extra support and experience in their first months on the job. In the past, the hospital required NACs to have six months of work experience before applying at the hospital. This made it difficult for the hospital to fill vacancies. The new pilot program is a win-win, with graduates getting the job experience and support they need while the hospital fills much-needed positions.
CC pivots to meet employer demands
In 2019, Centralia College launched a commercial driving program to train adults to earn a Commercial Driver's License (CDL). Since that time, demand for CDL drivers locally, regionally and statewide has increased exponentially. To meet that demand, Centralia College is launching an additional cohort of CDL training each quarter, allowing up to two dozen new CDL drivers to launch every three months.
New athletic fields to open in 2023
Taking shape at Centralia College are the new Multipurpose Athletic Fields. The fields will be the new home to Blazer baseball, softball and soccer. It will be the first home field for Centralia College since Noble Field was bulldozed to make room for the campus library in 1989. The fields are largely student-funded. Centralia College students for nearly a decade imposed additional fees on themselves to raise money for the new fields. The fields will open in spring 2023.
Data is from the 2021-22 academic year. Reflects headcount unless otherwise noted.

*Students of color percent based on unduplicated headcount. Students may be counted in more than one race, so race/ethnicity percentages may not total 100%. Percentages calculated on reported value.
President
Robert Mohrbacher, EdD
Trustees
Court Stanley, chair
Pretrina Mullins, vice chair
Annalee Tobey
Mark Scheibmeir
Doris Wood-Brumsickle
Service Area
Lewis and Thurston counties
Legislative Districts
19, 20, 35