Clark College | Field Guide 2023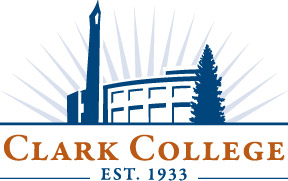 Founded in 1933 and marking its 90th year, Clark College provides residents of Southwest Washington a path to prosperity by providing affordable, high-quality academic and technical education.
Clark College offers more than 100 degree and certificate options in areas including health care, science, advanced manufacturing, business, education, engineering and computer technology. We offer associate and bachelor's degrees, professional certificates, high school diplomas, GED® preparation, and non-credit community and continuing education. We serve a wide range of students including high school students, displaced workers, veterans, parents, non-native English speakers and mature learners.
As a community college primed to help people of every age and background thrive, we are vital to creating a more robust and inclusive economy.
Key Facts
Highest Enrolled Programs
Associate in Arts–DTA*
Allied Health
Business
Transitional Studies/English as a Second Language
*Direct Transfer Agreement
Enrollment
Headcount (all sources): 11,511
FTES (all sources): 5,659
Headcount (state-funded): 9,092
FTES (state-funded): 4,047
Students in Selected Programs
Applied bachelor's: 223
Corrections: 160
International: 71
Running Start: 1,964
Worker Retraining: 288
Student Profile
Type of Student
Academic/transfer: 54%
Basic skills: 11%
Workforce education: 23%
Other: 12%
Race/Ethnicity*
Students of color: 35%
American Indian/Alaska Native: 3%
Asian: 11%
Black/African American: 5%
Hispanic/Latino: 17%
Pacific Islander: 2%
White: 78%
Attendance
Full-time: 49%
Part-time: 51%
Family and Finances
Students receiving need-based financial aid: 38%
Students with dependents: 18%
Points of Interest
Looking north to the future
As north Clark County continues to grow rapidly, Clark College is deepening its roots in the community by constructing a 48,000-square-foot building. Clark College at Boschma Farms will be the home to our growing Advanced Manufacturing program. This building, which will open to students in the fall of 2025, demonstrates our ongoing commitment to the community and developing a workforce for the region's future.
Building skills for the workplace
Our graduates have real-life experience with adapting to the ever-evolving work world. With most courses in-person or with an in-person component, our students get valuable hands-on experiences in the classroom. Programs in health occupations offer labs and clinical settings that prepare students as though they were already in the workforce, allowing them to move seamlessly into a new career. Our automotive, welding, diesel and advanced manufacturing programs also offer real-world, hands-on experience. This ensures students are ready and desirable candidates for jobs when they leave Clark.
At Clark College, everyone belongs
Clark College understands, confronts and challenges the institutional systems of power, privilege and inequity so that all members of the college community can succeed. We are committed to building an anti-racist environment where all students feel welcome, accepted and valued. Our Disability Support Services office advocates on behalf of students with disabilities and provides guidance to the college in making all services fully accessible. The Office of Diversity, Equity and Inclusion provides a safe space for students to find community with others, where they can fully embrace and be proud of their identities.
Data is from the 2021-22 academic year. Reflects headcount unless otherwise noted.

*Students of color percent based on unduplicated headcount. Students may be counted in more than one race, so race/ethnicity percentages may not total 100%. Percentages calculated on reported value.
President
Dr. Karin Edwards
Trustees
Paul Speer, chair
Cristhian Canseco Juarez, vice chair
Jeanne Bennett
Denise Gideon
Rekah Strong
Service Area
Clark, Skamania, Klickitat counties
Legislative Districts
17, 18, 20, 49