Spokane Falls Community College | Field Guide 2023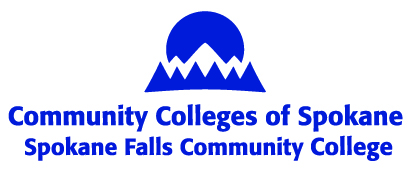 Spokane Falls Community College (SFCC), part of Community Colleges of Spokane (CCS), provides high-quality education to the Spokane region. More than 57% of our graduates transfer to four-year colleges in fields like Science, Technology, Engineering and Mathematics; Humanities, Arts and Design; Education, Social and Behavioral Sciences; Business and Marketing; and Health. SFCC also delivers degrees and certificates in highly respected and popular technical programs like cybersecurity, pre-engineering, occupational and physical therapy assistants, graphic design, audio engineering, business, addiction studies and computer technology.
Key Facts
Highest Enrolled Programs
Academic Transfer AA DTA*
Associate in Business DTA/ MRP**
Associate in Pre-Nursing DTA
Addiction Studies Associate in Applied Science
Associate in Biology DTA/MRP
*Direct Transfer Agreement
**Major Related Program
Enrollment
Headcount (all sources): 5,751
FTES (all sources): 3,181
Headcount (state-funded): 4,600
FTES (state-funded): 2,488
Students in Selected Programs
Applied bachelor's: 94
I-BEST: 13
International: 89
Running Start: 799
Worker Retraining: 89
Student Profile
Type of Student
Academic/transfer: 65%
Workforce education: 23%
Other: 13%
Race/Ethnicity*
Students of color: 26%
American Indian/Alaska Native: 6%
Asian: 6%
Black/African American: 5%
Hispanic/Latino: 11%
Pacific Islander: 2%
White: 86%
Attendance
Full-time: 62%
Part-time: 38%
Family and Finances
Students receiving need-based financial aid: 46%
Students with dependents: 16%
Points of Interest
Integrated Behavioral Health
In the fall of 2023, SFCC is launching a Bachelor of Applied Science in Integrated Behavioral Health, designed for students who already hold an associate degree in Addiction Studies, Integrated Community Services or a related field. Graduates of this program will be able to provide integrated patient and client-centered care and coordination in a variety of settings: behavioral health, primary care, re-entry programs and more.
AFA/Drama
The Associate in Fine Arts (AFA) offers programs of study in art, drama and music. In art, students can complete the foundational courses required to transfer to a four-year university, college or art school. The program develops artistic skills and techniques through faculty instruction and hands-on studio work in ceramics, drawing, painting, printmaking or sculpture. Drama courses offered at SFCC include beginning and intermediate acting, stagecraft, theatrical design, introduction to the theater, and rehearsal and performance. Students gain practical experience in performance, technical theatre, theatrical design, the business of theatre and stage management that will prepare them to pursue a successful career in the theatre. Through the Music AFA, a student will complete the general education requirements for a bachelor's degree while studying music theory, history and performance, growing as a musician through private instruction and many vocal and instrumental performance opportunities.
Orthotic and Prosthetic Technician
Orthotics and prosthetics is the fabrication of braces and artificial limbs and is one of today's rapidly growing health-related professions. Students are trained in the general fabrication procedures of orthotic and prosthetic devices, which include working with plastic, metal, leather, plaster, and orthotic and prosthetic components. Subjects covered include related human anatomy, technology of materials, hand and power tools, equipment and laboratory safety. A certificate is awarded at the completion of the Orthotics program and at the completion of the Prosthetics program. An associate in applied science degree in Orthotics and Prosthetics is granted to students who successfully complete both programs.
Data is from the 2021-22 academic year. Reflects headcount unless otherwise noted.

*Students of color percent based on unduplicated headcount. Students may be counted in more than one race, so race/ethnicity percentages may not total 100%. Percentages calculated on reported value.
Interim Chancellor
Greg Stevens
President
Dr. Kimberlee Messina
Trustees
Mike Wilson, chair
Todd Woodard, vice chair
Glenn Johnson
Beth Thew
Steve Yoshihara
Service Area
Ferry, Lincoln, Pend Oreille, Spokane, Stevens, Whitman counties
Legislative Districts
3, 4, 6, 7, 9