Tacoma Community College | Field Guide 2023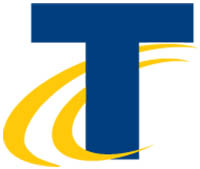 With campuses in Tacoma and Gig Harbor, Washington, Tacoma Community College offers in-person, hybrid, and online learning options close to home at an affordable cost. TCC offers transfer degrees, professional degrees and certificates, Bachelor of Applied Science degrees, and continuing education classes tailored to meet the needs of both students and local employers. Committed to Guided Pathways and to anti-racist work, TCC seeks to continually improve the student experience while positioning graduates for success at transfer institutions and in the workplace.
Key Facts
Highest Enrolled Programs
Academic/College Transfer
Nursing and Pre-Nursing
Allied Health
Adult Basic Skills, High School 21+, GED®, High School Diploma/Equivalent & English as a Second Language
Science
Business
Non-degree–other
Enrollment
Headcount (all sources): 9,245
FTES (all sources): 4,863
Headcount (state-funded): 7,435
FTES (state-funded): 3,591
Students in Selected Programs
Applied bachelor's: 192
Corrections: 414
I-BEST: 195
International: 258
Running Start: 1,207
Worker Retraining: 461
Student Profile
Type of Student
Academic/transfer: 54%
Basic skills: 8%
Workforce education: 29%
Other: 9%
Race/Ethnicity*
Students of color: 51%
American Indian/Alaska Native: 5%
Asian: 17%
Black/African American: 16%
Hispanic/Latino: 17%
Pacific Islander: 3%
White: 66%
Attendance
Full-time: 57%
Part-time: 43%
Family and Finances
Students receiving need-based financial aid: 38%
Students with dependents: 19%
Points of Interest
Condensing NAC program to respond to employer needs
To help Pierce County keep pace with the ever-increasing demand for health care workers, TCC recently condensed its Nursing Assistant Certified (NAC) program from 10 weeks to five. As entry-level professionals who work directly with patients to provide critical personal care and support, NACs are crucial to the functioning of local health care and long-term care facilities. NAC certification also serves as a low-barrier entry point into health care employment and as a starting point for people who plan to train for other health careers. The college runs five-week NAC classes at its TCC and Gig Harbor campuses, and it partners with local employer MultiCare for on-site clinicals and training.
Revising pre-college pathways to place students in college classes
Students who place into pre-college writing and math levels can now jump right into college-level work. The process starts with directed self-placement, which relies on multiple measures for placements, rather than on a single test score. Students who test into pre-college math are placed in a college-level math class, plus a support class that will help them refresh their math skills. Data from colleges that have switched to this model shows that students who start college-level work immediately are more likely to finish their programs and graduate.
Welcoming students with just one stop
This fall, TCC opened a Welcome Center where students can do everything they need to do to get started at TCC in one stop: complete the admissions application and the new student orientation, set up student accounts, complete math and English placement, explore funding options and academic pathways, and connect with advisors.
Data is from the 2021-2022 academic year. Reflects headcount unless otherwise noted.

*Students of color percent based on unduplicated headcount. Students may be counted in more than one race, so race/ethnicity percentages may not total 100%. Percentages calculated on reported value.
President
Ivan Harrell II, PhD
Trustees
Pat Shuman, chair
Dona Ponepinto, vice chair
Lois Bernstein
Manny Santiago
LaTasha Wortham
Service Area
Pierce County
Legislative Districts
25, 26, 27, 28, 29