Yakima Valley College | Field Guide 2023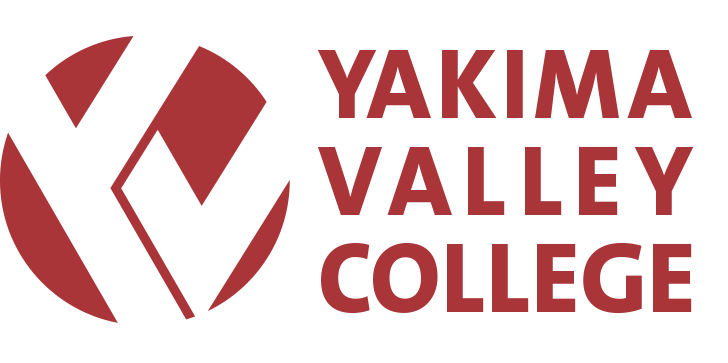 Yakima Valley College serves Yakima, Kittitas and Klickitat counties in the agricultural hub of central Washington. YVC's service district includes over 8,000 square miles, an area larger than the state of Massachusetts. YVC is a federally designated Hispanic-Serving Institution (HSI) with 61% of its graduates earning degrees or certificates identifying as persons of color and 86% of students being the first generation in their family to attend college. YVC offers a comprehensive curriculum, with Bachelor of Applied Science degrees, transfer degrees, professional-technical degrees, high school completion assistance and courses in English Language Acquisition (ELA).
Key Facts
Highest Enrolled Programs
Nursing
Allied Health Programs
Associate of Arts–DTA
Business–DTA/MRP
Associate in Science
* Direct Transfer Agreements
Enrollment
Headcount (all sources): 6,501
FTES (all sources): 3,514
Headcount (state-funded): 5,645
FTES (state-funded): 2,854
Students in Selected Programs
Applied bachelor's: 227
I-BEST: 41
International: 7
Running Start: 790
Worker Retraining: 262
Student Profile
Type of Student
Academic/transfer: 39%
Basic skills: 18%
Workforce education: 39%
Other: 4%
Race/Ethnicity*
Students of color: 73%
American Indian/Alaska Native: 4%
Asian: 3%
Black/African American: 3%
Hispanic/Latino: 64%
Pacific Islander: 1%
White: 50%
Attendance
Full-time: 58%
Part-time: 42%
Family and Finances
Students receiving need-based financial aid: 50%
Students with dependents: 45%
Points of Interest
Programs fill critical needs in health care industry
In 2022, YVC completed significant renovations to its nursing program facilities, providing additional teaching spaces and upgraded technology, along with additional simulation equipment for hands-on learning. The college also built on its history of being the premier educator of health professionals in the Yakima Valley by launching a Sterile Processing Technician certificate — the only program available in the Yakima Valley — and an Integrated Basic Education Skill Training (I-BEST) program in phlebotomy. The I-BEST program helps adult learners enter an in-demand, well-paying career while meeting the region's need for skilled health care professionals.
Bolstering college attainment in our communities
Preparing the well-educated workforce our region needs to sustain a vibrant economy is a key focus for YVC. The college recently strengthened its partnership with the College Success Foundation to provide additional support to students from underserved communities as they transition from high school into college to pursue a post-secondary credential. In addition, YVC's College Assistance Migrant Program provides support to migrant or seasonal farmworkers or their children in the critical first year of college. Finally, for more than 40 years, YVC's Upward Bound program has assisted high school students from low-income households in preparing to enter and complete their post-secondary education.
New courses offered in American Indian and Indigenous Studies
YVC is strengthening opportunities for students to explore social, political and cultural issues impacting Indigenous peoples across North America with the launch of multiple new courses in the 2022-23 academic year. The college, which is located on Yakama Nation treaty land, serves students and has faculty and staff members representing several Native nations across the US. The courses are designed to be part of a direct transfer program with the University of Washington's American Indian and Indigenous Studies program with plans to develop additional direct transfer programs with other four-year schools in the state.
Data is from the 2021-22 academic year. Reflects headcount unless otherwise noted.

*Students of color percent based on unduplicated headcount. Students may be counted in more than one race, so race/ethnicity percentages may not total 100%. Percentages calculated on reported value.
President
Dr. Linda Kaminski
Trustees
Castulo "Cus" Arteaga, chair
Bertha Ortega, vice chair
Patrick Baldoz
Dr. Sara Cate
Neil McClure
Service Area
Kittitas, Klickitat, Yakima counties
Legislative Districts
13, 14, 15