Frederick Whang appointed to state community and technical colleges board
June 23, 2016 by SBCTC Communications
OLYMPIA, Wash. — Gov. Jay Inslee appointed Frederick Whang to serve on the Washington State Board for Community and Technical Colleges. Whang, who lives in Tacoma, is a U.S. Air Force retiree who served in Vietnam, Korea and other Asian nations, and is now a Seattle-Tacoma based attorney.
Whang is a former two-term member of the Tacoma Community College board of trustees and a past na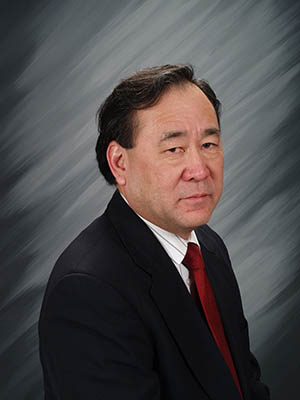 tional board member of the American Association of Community College Trustees, which is based in Washington, D.C. He also served in leadership roles and as a member of several ethnic and Asian-Pacific Islander organizations, including the Ethnic Minority Commission, Asian-Pacific Islander Coalition, and the Association of Hawaiian Civic Clubs in Tacoma.
"Having served as a past board member for Tacoma Community College and as a national board member for the Association of Community Colleges, I see the continuous need to have people, who have great respect and desire to help the community and technical colleges of Washington state, step forward and offer assistance and decision-making," Whang said in his application to the board.
Whang graduated from Waipahu High School in Hawaii. He then studied political science and international affairs for his B.A. degree at Florida State University, Korean/Asian Regional Studies for his M.A. degree at the University of Washington, and for his law degree at the University of Puget Sound.
The nine-member, governor-appointed State Board for Community and Technical Colleges provides leadership, advocacy, and coordination for Washington's system of 34 public community and technical colleges. Each year, nearly 386,000 students train for the workforce, prepare to transfer to a university, gain basic math and English skills, or pursue continuing education.
Whang will serve a four-year term on the State Board.
###