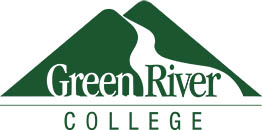 Green River College has campuses in Auburn, Kent and Enumclaw that serve over 10,000 students each quarter. Students choose from a variety of degrees and programs, from Bachelor of Applied Science degrees to basic skills training.
Why Choose Green River College?
Offers
bachelor of applied science programs
in Marketing and Entrepreneurship, IT Software Development, IT Network Administration and Security, and Aeronautical Science — in collaboration with businesses — to provide real world education for seamless college-to-career transitions.
The
Diversity, Equity and Inclusion Office
hosts several conferences per year. Collaborating with faculty, staff and students, we promote intellectual discourse, leadership and social justice.
The
Workforce Education
program is designed to help working adults move to the next level of their careers. Multiple funding sources and dedicated staff are improving lives and our local economy.