Columbia Basin College | Field Guide 2021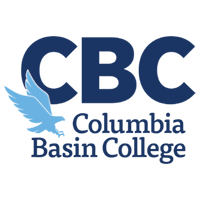 Columbia Basin College (CBC) serves the residents of Benton and Franklin counties through a comprehensive offering of programs from welding to nursing to STEM. Students gain skills for the workforce, obtain associate degrees to transfer to four-year university, enroll in one of nine applied bachelor programs, and take classes to learn English, and prepare for college-level work.
Key Facts
Highest Enrolled Programs
Associate in Arts–Transfer
Nursing
Early Childhood Education
Business Administration
Dental Hygiene
Enrollment
Headcount (all sources): 11,063
FTES (all sources): 5,967
Headcount (state-funded): 9,341
FTES (state-funded): 4,585
Students in Selected Programs
Applied bachelor's: 875
Apprentices: 856
I-BEST: 55
International: 11
Running Start: 1,509
Worker Retraining: 872
Student Profile
Type of Student
Academic/transfer: 40%
Basic skills: 9%
Workforce education: 51%
Race/Ethnicity*
American Indian/Alaska Native: 2%
Asian: 3%
Black/African American: 3%
Hispanic/Latino: 44%
Pacific Islander: 1%
Other race: 1%
White: 62%
Attendance
Full-time: 47%
Part-time: 53%
Family and Finances
Students receiving need-based financial aid: 41%
Students who work: 12%
Students with children: 7%
Points of Interest
STEM connections
Columbia Basin College (CBC) enjoys many partnerships with world-class science and technology companies centered in the Tri-Cities area, offering students a multitude of opportunities for real-world experience and industry connections. One example is CBC's Bachelor of Applied Science degree in Health Physics, which develops highly skilled professionals that specialize in protecting people and the environment from the potential hazards of radiation. CBC is home to a thriving Math, Engineering and Science Achievement (MESA) program, helping increase the number of historically underrepresented community college students who pursue STEM bachelor's degrees. To further inspire the imaginations of students and the community, CBC's Pasco Campus proudly includes the Bechtel National Planetarium, with its 36-foot domed theatre screen, and the Robert and Elisabeth Moore Observatory.
Opportunities for all
CBC has offerings for all students, from those seeking high school completion, to students targeting placement in the workforce, to students looking to transfer to a university or complete one of CBC's eight Bachelor of Applied Science degrees. CBC organizes its instruction into eight schools, grouping similar programs and degrees together by subjects and topics. This structure helps provide students with guided support, resources and advising. The college employs 14 completion coaches who act as personal advisors to assist students throughout their academic journey.
New construction
CBC is constructing an 80,000-square-foot Student Recreation Center (SRC), with multiple gymnasiums, esports facilities, multi-purpose learning spaces and state-of-the-art fitness equipment. The SRC will become a first-class training facility supporting the college's nine athletic teams and the entire student population.
Data is from the 2019-20 academic year. Reflects headcount unless otherwise noted.

*May not add up to 100% because students may be counted in more than one race. Percentages calculated on reported value.
President
Rebekah S. Woods, JD, PhD
Trustees
Kedrich Jackson, chair
Bill Gordon
Kimberly Harper
Allyson M. Page
Holly Siler
Service Area
Benton and Franklin counties
Legislative Districts
8, 9, 16