Skagit Valley College | Field Guide 2021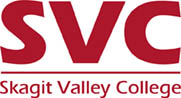 We are proud that our Strategic Plan Core Themes of Equity in Access, Achievement and Community are at the heart of our work at Skagit Valley College. We meet students where they are when they come to us and provide education, services and support that create a sense of belonging. When our students complete their degrees or certificates, they are prepared to take the experience they had with us and begin successful futures of learning, working and contributing to a better world.
By offering affordable and accessible programs, Skagit Valley College helps people of every age and background to learn and thrive in today's economy. Whether students are 16 or 60, just out of high school or working adults, our college prepares them for the next step up in life. As a community college that serves a large number of students of color and students who are the first in their families to attend college, Skagit Valley College is key to creating social and economic mobility for people throughout our region.
Key Facts
Highest Enrolled Programs
DTA–Direct Transfer Agreement
Nursing, DTA
Human Services–Substance Use Disorder Counseling, AAS
Human Services–Generalist, AAS
Multimedia & Interactive Technology–Web Designer, ATA
*Direct Transfer Agreement
**Associate in Applied Science
***Associate in Technical Arts
Enrollment
Headcount (all sources): 8,518
FTES (all sources): 3,991
Headcount (state-funded): 7,330
FTES (state-funded): 3,314
Students in Selected Programs
Applied bachelor's: 76
Apprentices: 1,307
I-BEST: 377
International: 91
Running Start: 693
Worker Retraining: 266
Student Profile
Type of Student
Academic/transfer: 37%
Basic skills: 4%
Other: 3%
Workforce education: 56%
Race/Ethnicity*
American Indian/Alaska Native: 3%
Asian: 6%
Black/African American: 3%
Hispanic/Latino: 25%
Pacific Islander: 2%
Other race: 1%
White: 71%
Attendance
Full-time: 47%
Part-time: 53%
Family and Finances
Students receiving need-based financial aid: 44%
Students who work: 42%
Students with children: 24%
Points of Interest
Focused on equity | Center for Participatory Excellence leads equity, diversity, and inclusion training
With a focus on equity, diversity and inclusion, Skagit Valley College (SVC) has created the Center for Participatory Excellence to develop resources and engagement opportunities for faculty and staff throughout the community and technical college system. Activities include gatherings, presentations and book discussions that address curriculum, teaching strategies and students' needs in order to ensure all students achieve equitable outcomes. SVC views learning opportunities for faculty and staff as a key element in reaching the college system's vision statement on racial equity.
On the road | Mobile Food Lab provides culinary and business training
Thanks to a Workforce Development Grant from the State Board for Community and Technical Colleges, student chefs in SVC's Culinary Arts program are enjoying hands-on training in one of today's foodie business trends: operating a food truck. The funds allowed the program to create its Mobile Food Lab, which helped fulfill a goal of adding this unique training experience to their students' portfolio. Each week, the truck visits SVC's Cardinal Craft Brewing to greet the growing number of loyal customers. In addition to sourcing Skagit Valley ingredients, students gain valuable experience in operating a successful mobile food business.
Meeting workforce needs | Job Corps Scholars Program supports high-wage, high-demand job training
In collaboration with the Northwest Workforce Council, SVC launched a program fall quarter to help Job Corps students train for high-wage, high-demand jobs. Thanks to a three-year, $1,186,900 grant from the US Department of Labor, the Job Corps Scholars Program covers tuition and provides wrap-around support for 80 students who are pursuing a certificate in a high-demand, high-wage program: Allied Health, Automotive, Manufacturing, Marine Technology, Multimedia and Interactive Technology, Technical Design and Welding.
Data is from the 2019-20 academic year. Reflects headcount unless otherwise noted.

*May not add up to 100% because students may be counted in more than one race. Percentages calculated on reported value.
President
Dr. Thomas Keegan
Trustees
Kathryn Bennett, chair
Flora Perez-Lucatero
Lindsay Fiker
Megan Scott O'Bryan
Christon Skinner
Service Area
Skagit, Island, San Juan counties
Legislative Districts
10, 39, 40