Walla Walla Community College | Field Guide 2021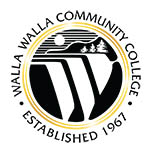 Walla Walla Community College (WWCC) serves full- and part-time students of all ages and backgrounds across Asotin, Columbia, Garfield and Walla Walla counties as well as students from Oregon and Idaho. Offering 51 degrees, two applied baccalaureates and 42 certificate programs at campuses in Walla Walla, Clarkston and two correctional facilities, WWCC prepares students to learn and thrive.
WWCC students are often recent high school graduates, the first in their family to attend college, older adults looking to gain new skills or careers, or future university students who wish to earn high-quality, transferrable credits.
With programs such as the Warrior Pledge promise scholarship program, a WWCC education is accessible and affordable for all.
Key Facts
Highest Enrolled Programs
Associate in Arts and Sciences
Associate in Nursing DTA/MRP*
Energy Systems Technology–AAS
Business Administration–AAS
Enology and Viticulture–AAS
*Direct Transfer Agreement/Major Related Program
Enrollment
Headcount (all sources): 7,531
FTES (all sources): 3,953
Headcount (state-funded): 3,833
FTES (state-funded): 2,275
Students in Selected Programs
Applied bachelor's: 53
Corrections: 2,391
I-BEST: 242
International: 25
Running Start: 332
Worker Retraining: 515
Student Profile
Type of Student
Academic/transfer: 28%
Basic skills: 7%
Other: 10%
Workforce education: 55%
Race/Ethnicity*
American Indian/Alaska Native: 4%
Asian: 3%
Black/African American: 3%
Hispanic/Latino: 29%
Pacific Islander: 1%
Other race: 2%
White: 73%
Attendance
Full-time: 63%
Part-time: 37%
Family and Finances
Students receiving need-based financial aid: 61%
Students who work: 51%
Students with children: 27%
Points of Interest
Associate of Applied Science Human and Social Services
Walla Walla Community College's extremely popular Human and Social Services (HSS) degree program repeatedly exceeds graduation projections. Nearly 100 students have graduated since the program began in 2017. In real-world settings, students learn about the attributes and needs of diverse populations served by human service organizations and about the professional and ethical standards to work with people in need. More than 20 partnerships with local agencies allow students to complete field practicums. The HSS curriculum is designed with the skill standards and alignment of demonstrated competencies by the Council for Standards in Human Service Education and core content areas outlined by the National Organization for Human Services.
Student Recreation Center and the Clarkston Activity Center
The Student Recreation Center on the Walla Walla Campus is an $8.25 million, 18,000-square-foot newly-constructed building featuring state-of-the-art cardio machines, indoor multi-purpose court, outdoor basketball court and a group exercise space. The Student Activity Center on the Clarkston Campus provides a café-style seating area with a glass wall overlooking the covered patio with outdoor tables and seating areas. A large indoor area hosts student government offices, gaming TVs, a pool table and a private study room. Both facilities were student-funded by self-imposed student fees, which will continue to support operations for the foreseeable future.
Nursing program, Walla Walla and Clarkston campuses
The Walla Walla Community College nursing program is one of the largest and most competitive in the State of Washington. This program typically enrolls 250-265 at two rural campuses, with 110-120 annual graduates. National board certification (NCLEX-RN) rates are consistently well above the national average. Approximately 48% of graduates pursue a BSN within 6-12 months of completion. Thirty-one percent of incoming Nursing students at both campuses are Latinx, with that percentage jumping to 41% at the Walla Walla campus.
Data is from the 2019-20 academic year. Reflects headcount unless otherwise noted.

*May not add up to 100% because students may be counted in more than one race. Percentages calculated on reported value.
President
Dr. Chad Hickox
Trustees
Sergio Hernandez, chair
Tim Burt
Michelle Liberty
Don McQuary
Bill Warren
Service Area
Asotin, Columbia, Garfield, Walla Walla counties
Legislative Districts
9, 16