Clark College | Field Guide 2022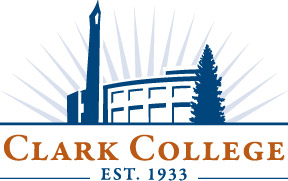 Founded in 1933 and marking its 90th year, Clark College provides residents of Southwest Washington a path to prosperity by providing affordable, high-quality academic and technical education.
Clark College offers more than 100 degree and certificate options in areas including health care, science, advanced manufacturing, business, education, engineering, and computer technology. We offer associate and bachelor's degrees, professional certificates, high school diplomas, GED® preparation, and non-credit community and continuing education. We serve a wide range of students including high school students, displaced workers, veterans, parents, non-native English speakers, and mature learners.
As a community college primed to help people of every age and background thrive, we are vital to creating a more robust and inclusive economy.
Key Facts
Highest Enrolled Programs
Associate in Arts–DTA*
Nursing and Pre-Nursing
Business
English as a Second Language
Biology
*Direct Transfer Agreement
Enrollment
Headcount (all sources): 12,159
FTES (all sources): 6,242
Headcount (state-funded): 9,520
FTES (state-funded): 4,340
Students in Selected Programs
Applied bachelor's: 234
Apprentices: 1
Corrections: 144
I-BEST: 63
International: 63
Running Start: 2,310
Worker Retraining: 304
Student Profile
Type of Student
Academic/transfer: 56%
Basic skills: 8%
Other: 12%
Workforce education: 24%
Race/Ethnicity*
American Indian/Alaska Native: 3%
Asian: 10%
Black/African American: 5%
Hispanic/Latino: 15%
Pacific Islander: 2%
White: 80%
Attendance
Full-time: 50%
Part-time: 50%
Family and Finances
Students receiving need-based financial aid: 36%
Students with dependents: 33%
Points of Interest
Not just a "junior college" anymore
Founded in 1933 as Clark Junior College, today Clark College offers everything from professional certificates to four-year degrees — more than 100 program options in all. The college offers Bachelor of Applied Science degrees in Dental Hygiene, Applied Management, Cybersecurity, and Human Services — and has received approval from the State Board for Community and Technical Colleges to pursue a BAS in Teacher Education. Each of these programs was created with input from local employers to ensure our graduates have the skills needed for today's job market.
At Clark College, everyone belongs
Clark College understands, confronts and challenges the institutional systems of power, privilege and inequity so that all members of the college community can succeed. We are committed to building an anti-racist environment where all students feel welcome, accepted and valued. Our Disability Support Services office advocates on behalf of students with disabilities and provides guidance to the college in making all services fully accessible. The Office of Diversity, Equity and Inclusion provides a safe space for students to find community with others, where they can fully embrace and be proud of their identities.
Building skills for the post-pandemic workplace
Our graduates have real-life experience with adapting to the new, post-pandemic work world. When the college moved to remote operations, our students learned how to navigate online learning environments, gaining valuable skills — both technological and "soft" — along the way. At the same time, the college worked as safely and quickly as possible to bring back labs that couldn't be made virtual, enabling students in health occupations and professional-technical fields to get the hands-on experience they needed to succeed. The result is a class of graduates who are able to adapt to shifting work environments and who have real-world technical skills — the best of both worlds, and perfect for the new world ahead of us.
Data is from the 2020-21 academic year. Reflects headcount unless otherwise noted.

*May not add up to 100% because students may be counted in more than one race. Percentages calculated on reported value.
President
Dr. Karin Edwards
Trustees
Rekah Strong , chair
Jeanne Bennett, vice chair
Denise Gideon
Cristhian Canseco Juarez
Paul Speer
Service Area
Clark, Skamania, Klickitat counties
Legislative Districts
14, 17, 18, 20, 49