Columbia Basin College | Field Guide 2023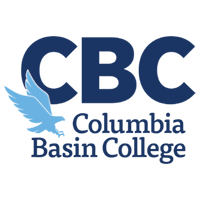 Columbia Basin College (CBC) serves the residents of Benton and Franklin counties through a comprehensive offering of programs from welding to nursing to STEM. Students gain skills for the workforce, obtain associate degrees to transfer to four-year university, enroll in one of nine applied bachelor programs, and take classes to learn English, and prepare for college-level work.
Key Facts
Highest Enrolled Programs
Associate in Arts–Transfer
Nursing
Early Childhood Education
Business Administration
Engineering
Enrollment
Headcount (all sources): 9,600
FTES (all sources): 5,095
Headcount (state-funded): 8,453
FTES (state-funded): 4,095
Students in Selected Programs
Bachelor's: 688
Apprentices: 789
I-BEST: 56
International: 9
Running Start: 1,211
Worker Retraining: 689
Student Profile
Type of Student
Academic/transfer: 46%
Basic skills: 11%
Workforce education: 42%
Other: 1%
Race/Ethnicity*
Students of color: 56%
American Indian/Alaska Native: 3%
Asian: 4%
Black/African American: 3%
Hispanic/Latino: 47%
Pacific Islander: 1%
White: 61%
Attendance
Full-time: 52%
Part-time: 48%
Family and Finances
Students receiving need-based financial aid: 37%
Students with dependents: 48%
Points of Interest
Equity Center
Columbia Basin College (CBC) has been awarded a $3 million Hispanic Serving Institution (HSI) grant designed to support our ability to foster the academic success of Hispanic and low-income students. It will provide the college with significant resources to enable us to accomplish some of the goals within our Inclusivo Strategic Plan. Most visible will be the development and construction of an Equity Center to promote equity and celebrate diversity and inclusion on campus. A program director and program assistant will provide oversight of the center, program development, cultural enrichment activities and student support services.
Connecting industry and students
CBC is a connector and convener for students and industry partners in our community. The Career Services department at CBC provides students, at any stage of professional development, with essential career readiness skills. Cooperative agreements like our Pathways to Hanford (P2H) and Central Plateau Cleanup Company (CPCCo) connect students to local industry needs. P2H was designed to support students exploring career choices at Hanford. Through the program, students have the opportunity to develop a professional network with Hanford contractors through networking events, workshops and drop-in hours. We partnered with our Association of Washington Business, Washington State University-Tri Cities, and our local chamber for the Washington Workforce Portal. Students can search internships in a variety of fields and industries throughout Washington.
Career Connect Tech
Career Connect Tech (CCT) gives Tri-Cities high school students a combination of high school, college and one-the-job work experience in STEM fields — at no cost to the student. Developed in a partnership between Columbia Basin College, the Pasco School District and local industry partners, the academy serves students who are furthest from opportunity, creating upward social mobility and supporting a workforce that represents our community. The academy is part of the state's broader Career Connect Washington program.
Data is from the 2021-22 academic year. Reflects headcount unless otherwise noted.

*Students of color percent based on unduplicated headcount. Students may be counted in more than one race, so race/ethnicity percentages may not total 100%. Percentages calculated on reported value.
President
Rebekah S. Woods, JD, PhD
Trustees
Holly Siler, chair
Ofelia Rivas de Bredt, vice chair
Kedrich Jackson
Kimberly Harper
Allyson M. Page
Service Area
Benton and Franklin counties
Legislative Districts
8, 9, 15, 16