Walla Walla Community College | Field Guide 2023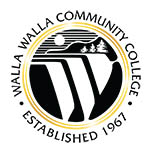 Walla Walla Community College (WWCC) serves full- and part-time students of all ages and backgrounds across Asotin, Columbia, Garfield and Walla Walla counties as well as students from Oregon and Idaho. Offering 51 degrees, two applied baccalaureates and 42 certificate programs at campuses in Walla Walla, Clarkston and two correctional facilities, WWCC prepares students to learn and thrive.
WWCC students are often recent high school graduates, the first in their family to attend college, older adults looking to gain new skills or careers, or future university students who wish to earn high-quality, transferrable credits.
With programs such as the Warrior Pledge promise scholarship program, a WWCC education is accessible and affordable for all.
Key Facts
Highest Enrolled Programs
Associate in Arts and Sciences
Associate in Nursing
Applied Associate in Business Administration
Applied Baccalaureate in Business Management
Applied Associate in Human and Social Services
Enrollment
Headcount (all sources): 5,935
FTES (all sources): 3,166
Headcount (state-funded): 3,091
FTES (state-funded): 1,699
Students in Selected Programs
Applied bachelor's: 160
Corrections: 1,928
I-BEST: 200
International: 14
Running Start: 297
Worker Retraining: 470
Student Profile
Type of Student
Academic/transfer: 28%
Basic skills: 18%
Workforce education: 42%
Other: 12%
Race/Ethnicity*
Students of color: 45%
American Indian/Alaska Native: 5%
Asian: 3%
Black/African American: 9%
Hispanic/Latino: 28%
Pacific Islander: 2%
White: 66%
Attendance
Full-time: 47%
Part-time: 53%
Family and Finances
Students receiving need-based financial aid: 7%
Students with dependents: 39%
Points of Interest
WWCC Warrior Pledge
WWCC's Warrior Pledge covers tuition and other educational expenses for all eligible students through graduation, a guarantee of financial support that many students thought was out of reach. Warrior Pledge scholarships are a path to a more prosperous future, and, most importantly, they don't need to be paid back. This program is also an investment in our community as it enriches the local workforce with people who might not otherwise have attended college, from which area employers can sculpt a vibrant local economy.
Enhancing our workforce programs
WWCC works closely with local businesses to align curricula and degrees with the needs of area employers. For example, WWCC is restarting a commercial truck driving (CDL) program this spring given a high demand for CDL graduates. Furthermore, at the request of local employers, WWCC and the Welding Technology advisory council reviewed ways to enhance the welding program to include fabrication and manufacturing in the curriculum. WWCC is also reviewing nursing curriculum and program outcomes to ensure that they align with ever-changing industry needs and best practices while also providing for a comprehensive, engaging and hands-on education.
Farm to Fork
When area employers in the food industry expressed that it would be helpful if WWCC graduates better understood the entire lifecycle of food, WWCC's Farm to Fork program was born. It was a natural fit for WWCC, as the college already has a strong mix of agriculture and animal science programs, as well as a culinary program. Farm to Fork blends those and other programs together into a comprehensive learning experience. Students still graduate with specialized knowledge and skills in their program of choice, but they also leave with an appreciation for all roles in the lifecycle of food.
Data is from the 2021-22 academic year. Reflects headcount unless otherwise noted.

*Students of color percent based on unduplicated headcount. Students may be counted in more than one race, so race/ethnicity percentages may not total 100%. Percentages calculated on reported value.
President
Dr. Chad Hickox
Trustees
Michelle Liberty, chair
Tara Leer, vice chair
Tim Burt
Sergio Hernandez
Bill Warren
Service Area
Asotin, Columbia, Garfield, Walla Walla counties
Legislative Districts
9, 16