ctcLink Goes Live for Bellevue College, Everett Community College, and Grays Harbor College
November 09, 2021 by ctcLink Communications
It's a Go!
The third and final set Deployment Group 5 colleges (DG5-C) — Bellevue College, Everett Community College, and Grays Harbor College — went live on ctcLink PeopleSoft yesterday, Monday, Nov. 8, 2021.
During Sunday evening's Go/No-Go briefing Bellevue, Everett, Grays Harbor,and ctcLink Project PMs and leadership discussed the results of the Sunday afternoon validation session. A recurring theme heard from the colleges during Sunday's meeting was how "uneventful" the validation session was.
Hats off to a successful team effort!
We have reached yet another significant ctcLink milestone: We are at the three-quarter mark, with 25 colleges now on ctcLink and only nine more to go and we cannot say enough about Bellevue, Everett, and Grays Harbor enough for helping us (and each other) get there.
A standing ovation is due all the college subject matter experts (SMEs) for their hard work, stress, and exhaustion leading up to this moment. We appreciate their time and expertise all along the way, and especially over the weekend, to check for issues and validate the system to ensure ctcLink is ready for you and your users.
Plotting a course in an unsettled landscape
All the DG5 deployment group colleges, SBCTC support, and ctcLink Project implementation teams were presented imposing challenges. With the unsettled landscape of the current remote and hybrid operations (including the impact to college HR SMEs to track the vaccine mandate), college and SBCTC teams met one challenging task after another these last many months, all while running a complex go-live process.
What's next?
Throughout this week, college employees will log on to their new ctcLink PeopleSoft accounts for the first time, checking their data and basic settings in Human Capital Management (HCM), Finance (FIN) and Campus Solutions (CS).
Bellevue, Everett, and Grays Harbor staff are taking advantage of a two-week, post go-live, dedicated support WebEx available for immediate response needs, troubleshooting, and reporting issues.
After college staff have had some time to acclimate to the system and conduct post-conversion clean-up, DG5-C students will see their new ctcLink interface in a phased college-by-college approach Nov. 17 to 29, 2021 (Bellevue, Nov. 17-22; Everett, Nov. 22-29; Grays Harbor, Nov. 18)
Lead-Up to Go-Live
Conversion process
Beginning Thursday night, Nov. 4, through Sunday, Nov. 7, the Legacy team, ctcLink Project technical and functional teams — SBCTC Application Services, Data Services and Infrastructure Services, the ctcLink Support organization, and Burgundy (Amazon Web Services service provider) —all worked together around-the-clock to convert the colleges' data from the HP Legacy system to ctcLink PeopleSoft.
Technical PMs, Chandan Goel, Bhuvana Samraj, and Venkat Gangula and their teams worked round-the-clock for four days straight (with little to no rest) leading the multiple layers of conversion and validation, partnering with Sandy Main and the SBCTC Application Services team to bring everyone back online for business by Monday morning.
Checking and re-checking before Go-Live
On Sunday, Nov. 7, college SMEs—supported by the ctcLink Project team, as well as Dani Bundy and the ctcLink Customer Support team—conducted a go-live check to validate the system.
College SMEs and pillar leads representing student services, financial aid, payroll, accounting, purchasing, human resources, and grants management (to name just a few) spent several hours Sunday afternoon validating the conversion and walking through the system to check for issues, not to mention the countless hours they have already spent validating and testing the data in several cycles over the last many months.
DG5-C project managers Maria Rivas, Bellevue; Sindie Howland, Everett; and Jason Lake, Grays Harbor, helped guide their SMEs through the day's validation activities. As issues were found during the validation period, they were either addressed by the ctcLink/SBCTC teams or noted as issues to be resolved in the days ahead.
The "Go or No-Go" decision process
During the Go/No-Go briefing on Sunday evening, college and SBCTC PMs and leadership were presented a review of the full conversion weekend, including outcomes and issues.
Tara Keen, ctcLink Project Director and Solutions Architect; PeopleSoft pillar PMs and leads (John Henry Whatley, Campus Solutions; Sanjiv Bhagat, Human Capital Management; Christyanna Dawson, Finance; Charles Velasquez, Student Financials; and Stephanie Casino, Financial Aid), and Senior Technical Manager, Chandan Goel, shared results of the validation session, any issues encountered, how they were corrected and those still outstanding. A few minor issues were noted, with plans in place to correct any findings over the next few days.
It's a Go!
Jan Yoshiwara, SBCTC Executive Director, acknowledged the colleges and SBCTC teams for their hard work to get here, thanking the colleges for their unrelenting push toward a successful go-live and ctcLink Project and Support for another great deployment effort.
Grant Rodeheaver, SBCTC Deputy Executive Director for Information Technology and ctcLink Project Sponsor, expressed gratitude to ctcLink Project technical and functional implementation team, SBCTC agency teams (Customer Support, Legacy, Application Services, Data Services and Infrastructure Services) for providing exceptional support and coordination to keep the project moving forward and guide college subject matter experts (SMEs) to the finish line. He congratulated the colleges in their relentless pursuit toward of excellence.
Christy Campbell, SBCTC Chief Technology Officer-ctcLink Program, acknowledged the extraordinary leadership of the DG5-C PMs (Maria Rivas, Bellevue; Sindie Howland, Everett; and Jason Lake, Grays Harbor) and the hard work of their ctcLink teams; the steadfast guidance of their executive sponsors (Rodger Harrison, Bellevue; Patrick Cisneros, Everett; and Darin Jones, Grays Harbor); and the ongoing leadership and support of campus presidents (Gov. Gary Locke, Bellevue; Dr. Daria Willis, Everett; and Dr. Ed Brewster, Grays Harbor). "Managing such a large project in these unprecedented, largely-remote circumstances is no easy task," she said, "but thanks to their leadership, hard work and resiliency of the local college ctcLink teams, they worked together to make it happen."
Keen said it was a long road and the colleges have come a long way. Unlike previous deployment groups, DG5 was the first group to go through the entire process — from beginning to end — during the pandemic and with loss of resources. She acknowledged how important it was to be able to commiserate and share in the highs and lows. "This is what it really means to be part of a federated college system," she said. "To carry each other across the finish line."
College Roll Call to Go-Live
Following the review and input from SBCTC/ctcLink and college leadership, the official "Go" status was determined for DG5-C.
Bellevue College
Maria Rivas, Bellevue ctcLink project manager, said they had such an uneventful day and the SMEs conducting validation activities had such a good time they thought they were missing something. "But it was all because of their hard work," she said and also thanked the Project team, especially Tara Keen, for helping them through.
Rodger Harrison, Bellevue ctcLink executive sponsor, said, "This was a monumental team effort," thanking Rivas for getting them there, as well as SBCTC and other colleges who have gone before. "We are all systems go!"
Everett Community College
Sindie Howland, Everett ctcLink project manager, echoed the word of the day. "It was an 'uneventful' day overall. HR has a few things to fix at their end, but we are excited to be going live in the morning," she said. "It's been a lot of fun and now we get to get in there and work."
Dr. Daria Willis, Everett Community College president, expressed her gratitude to Howland for her efforts and affirmed Everett's readiness, "We are ready to go!" she said.
Grays Harbor College
Jason Lake, Grays Harbor project manager, said they had a very good day, free of any major hiccups, "I started the day anxious," he said, "And ended it smiling." He thanked SBCTC and the ctcLink Project team for its amazing support of Grays Harbor employees, many of whom are new. He thanked Darin Jones and Dr. Brewster for their leadership, as well as Andrew Glass, former ctcLink PM, for sticking with them even though he has moved on to a new role at Pierce College.
Darin Jones, Grays Harbor executive sponsor, also echoed the word of the day, saying, "It was a great day. An uneventful day." He expressed appreciation to SBCTC for going above and beyond repeatedly.
Dr. Ed Brewster, Grays Harbor College president, thanked SBCTC for its support. "They had us in 'ctcLink ICU' and then the ctcLink incubator," he quipped. "And they are providing extra care during post-go-live." Brewster marveled at the change they have undergone in just the last couple of months and closed with, "It feels really satisfying to say we are ready to go!"
Who's Next?
Lake Washington, Renton and Shoreline (DG6-A) step to the plate
DG6 steps to the plate in about three months. The SBCTC teams will work together around-the-clock from Thursday night, Feb. 24, through Sunday, Feb. 27, to convert DG6-A data from the HP Legacy system to ctcLink PeopleSoft. Barring unforeseen circumstances, Lake Washington Institute of Technology, Renton Technical College, and Shoreline Community College will be live in ctcLink PeopleSoft on Monday, Feb. 28, 2022.
ctcLink Mourns a Dear Team Member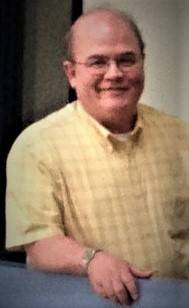 On the heels of a successful go-live, the ctcLink team received devastating news Monday morning.
Don Wheeler, our friend and dedicated colleague, passed away in his sleep late Sunday night, following a long battle with cancer. A PeopleSoft HCM expert, Don was with the ctcLink Project since 2013 helping colleges implement ctcLink on the HR side.
"Dedicated" is not nearly a strong enough word to describe Don, as he insisted on working despite his illness. He took great pride in the quality of his work and the success of the ctcLink Project overall; completing the HCM conversion work for the DG5-C go-live this weekend, as well as developing, implementing and running the new vaccination attestation data conversion tool on Sunday afternoon.
Don's colleagues, friends and family are bereft. Details about services will be shared as we learn more.