Mack Hogans appointed to state community and technical college board
May 03, 2021 by SBCTC Communications
OLYMPIA, Wash. — Gov. Jay Inslee has appointed Mack Hogans of Kirkland, Wash., as a member of the Washington State Board for Community and Technical Colleges.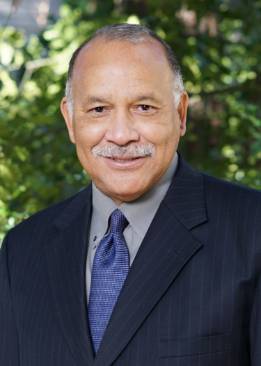 Hogans is a consultant specializing in leadership and board development, career coaching for women and people of color, and in business strategy and development. He is active on national, state and local boards and commissions, including serving as lead independent director of Boise Cascade Co., board member and treasurer of the American Forest Foundation, and a board member with Cambia Health Foundation, Red Dot Corp. and US Ecology.
"This is an exciting and transformative time for community and technical colleges and the students they serve," Hogans said. "It will be an honor to apply my experience to support our unique system of colleges so all students can thrive in our communities and economy."
Hogans retired as a senior vice president with Weyerhaeuser Co. where he worked in many roles, including corporate communications, environment, health and safety, government affairs, law, e-business, and procurement and supply chain management. He also served as chair of the Weyerhaeuser Co. Foundation.
Hogans' past business roles included Cambia Health Solutions, Regence Blue Shield, Washington Roundtable and US Bank Washington. Past volunteer roles included Washington State Opportunity Scholarship, Pacific Lutheran University, Rainier Vista Boys and Girls Club, and the US Endowment for Forestry and Communities.
The nine-member, governor-appointed Washington State Board for Community and Technical Colleges provides leadership, advocacy, and coordination for Washington's system of 34 public community and technical colleges. Each year, nearly 337,000 students train for the workforce, prepare to transfer to a university, gain basic math and English skills, or pursue continuing education.
Hogans succeeds Anne Fennessy of Seattle. His term on the State Board ends Sept. 30, 2023.