Crystal Donner appointed to state community and technical college board
January 30, 2018 by SBCTC Communications
OLYMPIA, Wash. — Gov. Jay Inslee has appointed Crystal Donner, Everett, Wash., to serve on the Washington State Board for Community and Technical Colleges.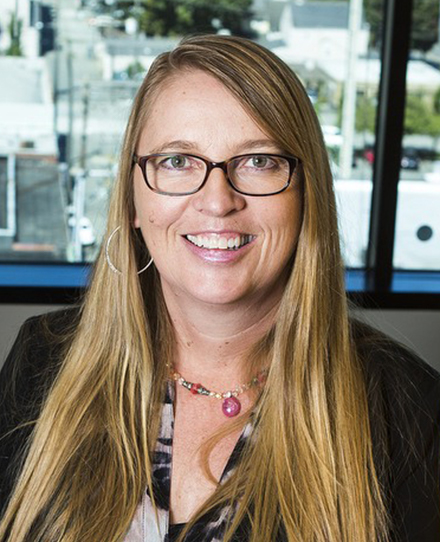 A professional civil engineer for nearly three decades, Donner is president and CEO of Perteet, Inc., an employee-owned infrastructure consulting firm focused on transportation design and planning, transit and utility design, construction management, environmental projects and emergency preparedness.
Donner is active in the business and education community regarding issues affecting the region — including business competitiveness, infrastructure and higher education — and regularly provides testimony in the Puget Sound region and Olympia, advocating on behalf of transportation and education issues.
"As the leader of a local engineering consulting business I know firsthand the importance of a strong and effective community and technical college system. We need a place where our futures workers can receive the latest training and education in order to meaningfully contribute to our communities and economy."
Donner leads four Perteet offices, providing oversight for 80 project managers, engineers, surveyors, construction managers, technicians, interns, and support staff in Washington state. Prior to being named president in 2009, she served as Perteet's executive vice president, business line director and senior project manager.
Donner earned her bachelor of science in civil engineering from Washington State University and graduated from the American Council of Engineering Companies (ACEC) Senior Executive Institute. She holds current Professional Civil Engineer licensure and certification.
An active leader, Donner serves in many professional, community and non-profit roles, including the Economic Alliance Snohomish County (EASC) executive committee and board chair, as well as the EASC Higher Ed and STEM committees. She serves on the WSU Everett advisory board, ESOP (employee stock ownership plan) Association Northwest chapter, American Public Works Association (APWA), and the American Consulting Engineers Council (ACEC) of Washington.
Past affiliations include the Washington State University College of Environmental and Civil Engineering advisory board, GreenRoads Foundation founding board member, American Red Cross of Snohomish County board of directors, Imagine Children's Museum, Everett Area Chamber of Commerce, Leadership Snohomish County (LSC), Puget Sound Regional Council (PSRC), Port of Everett ad hoc marina district planning committee, and the Women's Transportation Seminar (WTS) Puget Sound chapter past president.
The nine-member, governor-appointed Washington State Board for Community and Technical Colleges provides leadership, advocacy, and coordination for Washington's system of 34 public community and technical colleges. Each year, nearly 374,000 students train for the workforce, prepare to transfer to a university, gain basic math and English skills, or pursue continuing education.
Donner replaces Shaunta Hyde and will serve a four-year term on the State Board.