ctcLink Accounting Manual | 40.40.50 Asset Management Definition
40.40.50 Asset Management Definition
The following provides additional information on the configuration of Asset Management (AM) and may assist in understanding some of the processes used in Asset Management.
Each college definition is configured in the Asset Management Definition screens.
(With sufficient permissions, college configuration can be viewed here: Navigator > Set Up Financials/Supply Chain > Set Up Financials/Supply Chain > Business Unit Related > Asset Management Definition).
Most colleges are configured in the same manner with only minor differences.
AM Business Unit Definition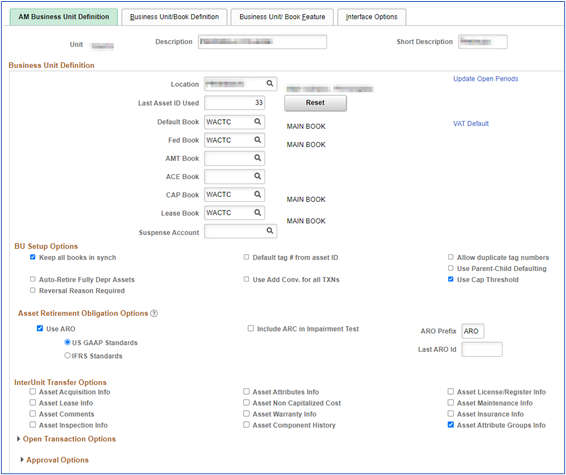 Business Unit/Book Definition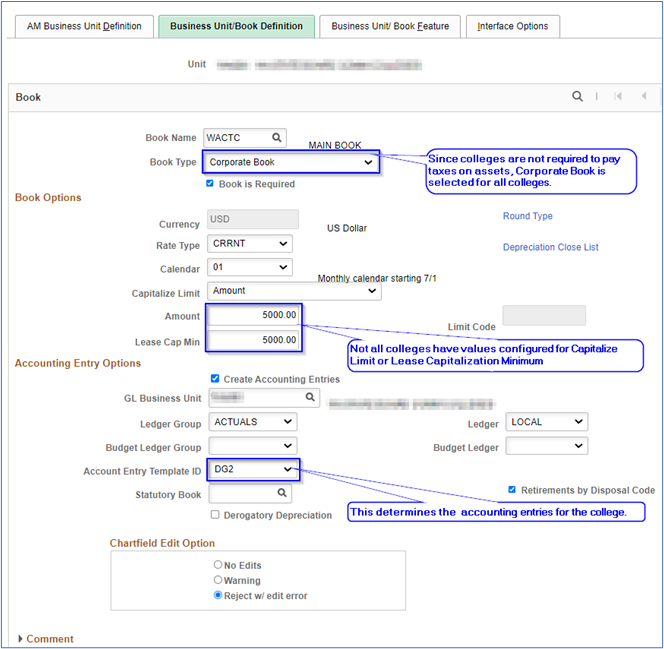 Each Asset Category/Cost Type/Transaction Type has an accounting template. In the example below, the Asset Category – BLDG; Cost Type - G (for Governmental); and Transaction Type – ADD has the following template:
With adequate permissions, all Accounting Entry Templates can be viewed at Navigator > Set Up Financials/Supply Chain > Product Related > Asset Management > Accounting > Accounting Entry Templates.
Business Unit/Book Feature
The only configuration on this page is On-Line Reporting. The college system does not use the Impairment/Revaluation Options.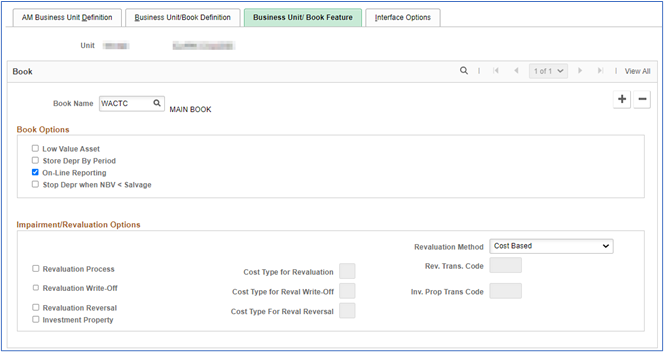 Interface Options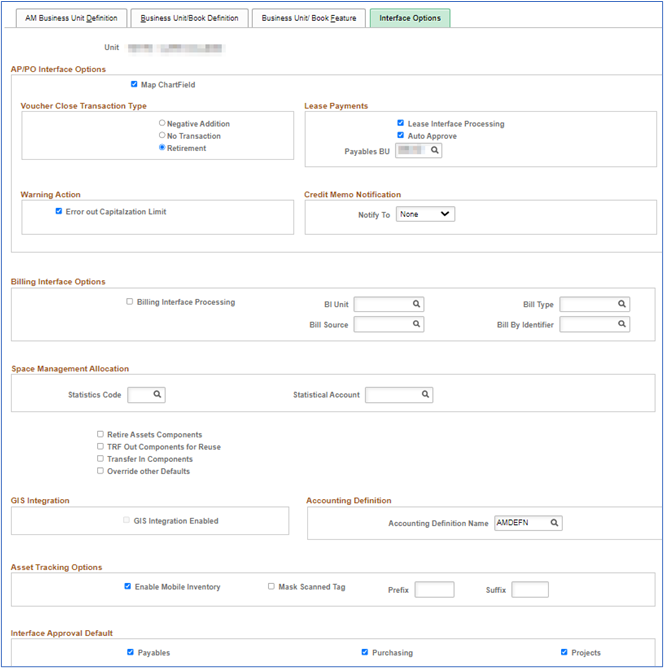 ---
40.40.49 Useful Queries << 40.40.50 >> 40.40 Capital Assets (home)