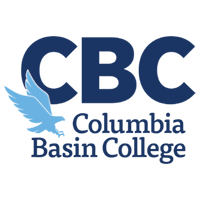 Since 1955, Columbia Basin College (CBC) has helped students of all ages and backgrounds to achieve their dreams of a higher education. CBC offers applied bachelor degrees, associate degrees, one-year certificates and basic skills courses in an effort to improve the lives of all in our community.
Why Choose Columbia Basin?
Celebrate diversity! CBC is one of the few designated Hispanic Serving Institutions in the state of Washington and celebrates diversity with Hispanic students representing over 40 percent of the student population.
Gain employment after completion! CBC has strong partnerships with business, industry and educational institutions. These partnerships guide our programs and support our students in entering the workforce and achieving success.
Popular Programs
AA Transfer
Nursing
Early Childhood Education
Emergency Medical Technician (EMT)
Welding
Bachelor of Applied Science (Applied Management, Project Management & Cyber Security)
Dental Hygiene
See all programs of study at Columbia Basin College.
College Address
Columbia Basin College
2600 N. 20th
Pasco, WA 99301
509-547-0511