ctcLink Accounting Manual | 50.60 Student Financials Corporate Accounts
50.60 Understanding Third Party (Corporate) Accounts
2022-06-30
50.60.10 Accessing Corporate Accounts
Expand All
To access Third Party (Corporate accounts) in Campus Solutions use this navigation (with appropriate security permissions):
Begin at Navigator
Select Student Financials
View Corporate Accounts. Enter either the External Org ID or description to search.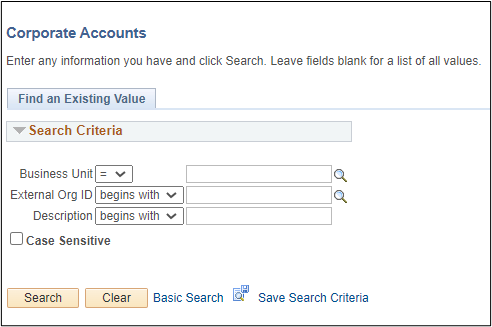 In the following example, this college only a total of 24 Corporate accounts. However, some colleges have more than 100.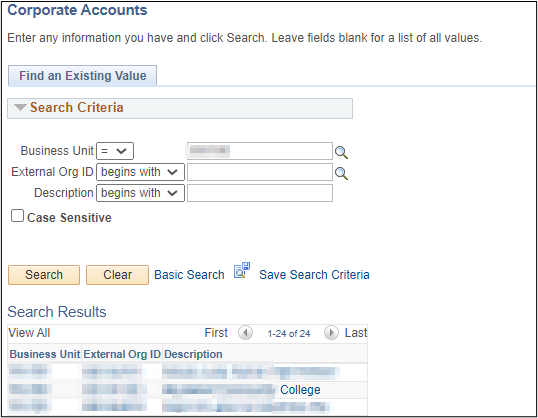 50.60.20 Corporate (Third Party) Accounts Screens
Expand All
50.60.30 Account Analysis
For account analysis of Corporate Accounts, see CLAM 50.70 (when available).